Setting up the atmosphere
A professional hot barber shave is a formidable experience which you can reproduce at home. You will need to place a mirror in a well lit area. Spray out some male musk fragrance (to get that virile fragrance all around), and put on a vintage record player.
Large white towel or bath towel
Get yourself a white towel large enough to cover your stomach. You will attach the towel from your neck to your waist otherwise put on your bath towel – the idea is to cover your stomach to avoid shaving foam from falling all over your stomach.
Get a hot towel with drops of essential oil
A barbershop's signature move unquestionably comes from a hot towel. A professional barber will always place a hot towel on your face for a good reason – it opens the pores on your face, softens your skin, smooths out the hair and get your face ready for a luxury treatment. You will get your own hot towel (in the size of a regular hand towel similar like the one hanging in your washroom) by either dampening it in hot water or heating it in a clean microwave for 30 seconds.
In order to truly create the effect of a barbershop, you will have to add a few drops of essential oil to the towel. Lavender, Tea Tree Oil, Eucalyptus, Sandalwood are likely what you are familiar with.
Focus on the Preparation
Before applying the razor to your skin, make sure that your skin and hair is ready for shaving. The barber normally follows these five steps in his shaving routine.
Step 1
Pre-shave oil
One way to prepare your face is by oiling your skin with some pre-shave oil. Pour a few drops and massage your facial hair until they are soft.
Step 2
Shave brush
You will have to use a shave brush instead of your hands to apply a layer of shave cream on top of your skin and let it sit for 1-3 minutes. The bristles on the brush are meant to lift your hairs up, making it easier to cut them close to the surface of your skin. The brush helps minimize curly hairs that easily recoil and turn ingrown.
2.1 How to use the brush?
Wash with water, put some shaving cream at the center of the brush, and work it until you produce a lather.
Step 3
Full straight razor or safety razor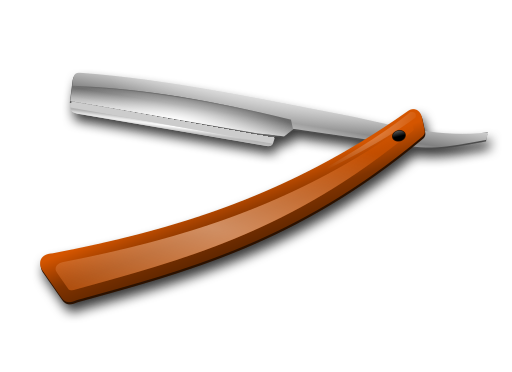 A professional shave takes a lot of precaution because of the intensity of a single sharp blade razor, which can cause cuts if it gets closer to your skin. If you are a novice or you are not sure how to handle a conventional full straight razor, do not use it. One advise here, you can rather use a safety razor.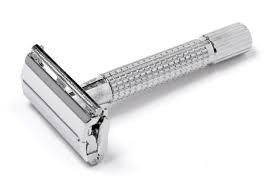 Step 4
Mind your details – Shave against the grain or Shave with the grain
The benefit of a barbershop shave is the precision cut and close shave of the hair that will leave your skin fresh and smooth.
Pay attention to razor bumps and skin irritation if you are shaving against the grain. Shaving against the grain means that the razor blade travels in the opposite direction that your hair is growing.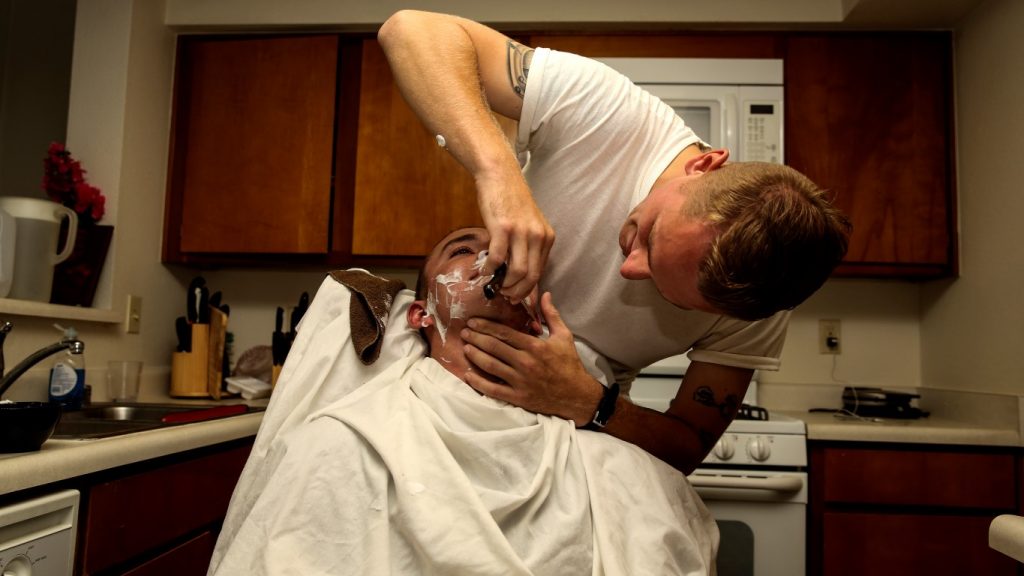 If you have sensible skin, it is better to shave with the grain to ensure you protect your skin. Shaving with the grain, here, means gliding the razor in the same direction that the hair is growing.
Step 5
The finishing touches
After all this effort, now you are nearing completion of a well done job. Your level of satisfaction is coming at its peak! Stay calm and concentrated. Make your barber shave last by completing it professionally.
5.1 Apply a fresh towel
Do you remember the hot towel you have used earlier? Pick it up again, wash it with cold water, then spin it almost dry. Now, you will be having a fresh towel to apply to your face, which will close up those opened pores to minimize skin irritation.
5.2 Apply an aftershave
After shaving, your skin is now craving for moisture. Just splashing on a commercial product which is easily available on supermarket shelves is highly not recommended! This will only dry your skin out further because the aftershave contains alcohol which will also make your skin feel a burning sensation on the spots where you may have razor bumps and skin irritation. There is also a common belief that alcohol increases the risk of developing wrinkles. So, your best bet here will be an alcohol free aftershave, that is, an aftershave balm (moisturizer).
Therefore, you will finish off with an aftershave balm. There you are – the perfect shave experience.
Don't forget to share your experience in the comment section below.