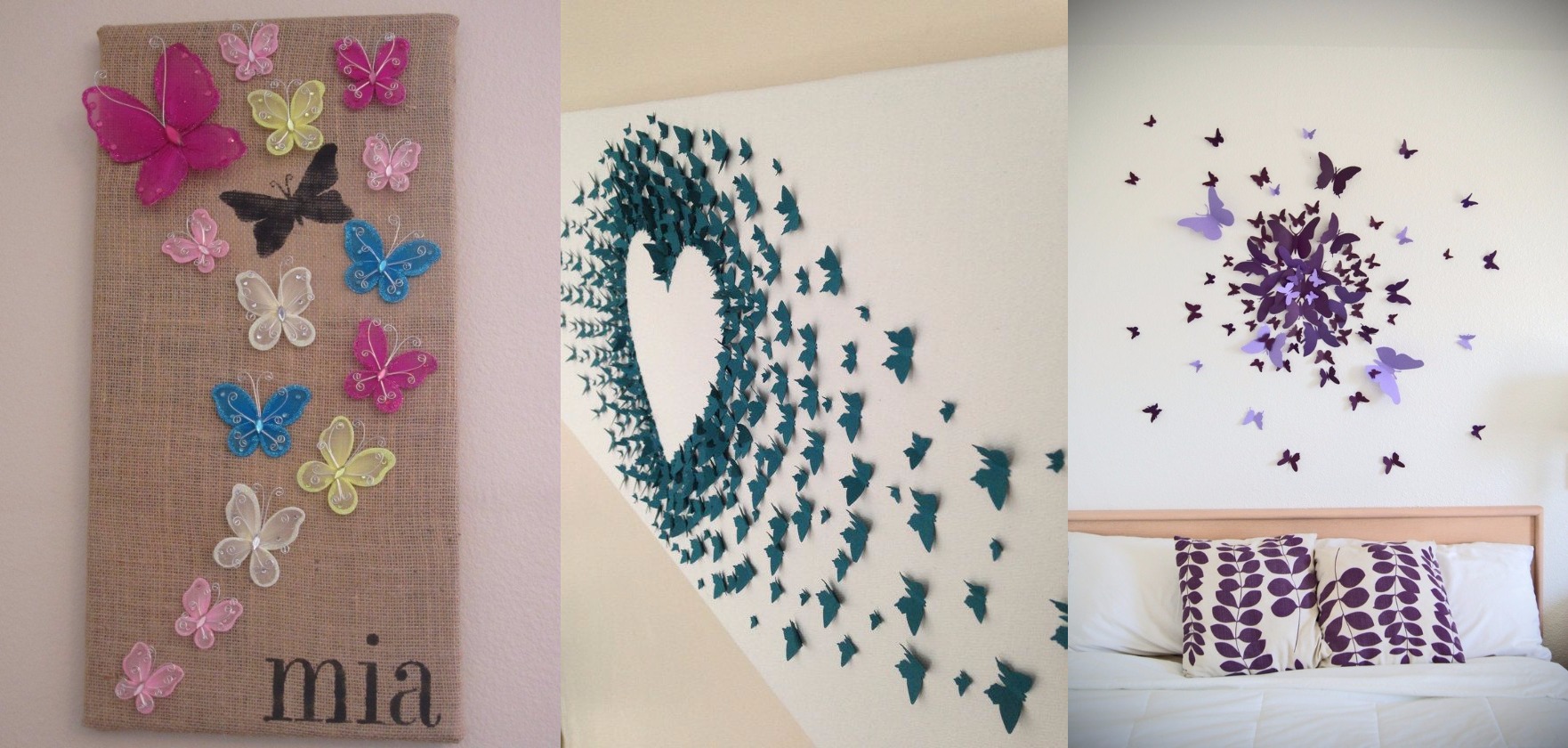 There is one thing in every home that we take for granted and that thing is the wall. Many times, we end up ignoring the wall and just paint it once! If you are in the mood of creating a statement wall, then these 15 wall decor ideas are just what you need.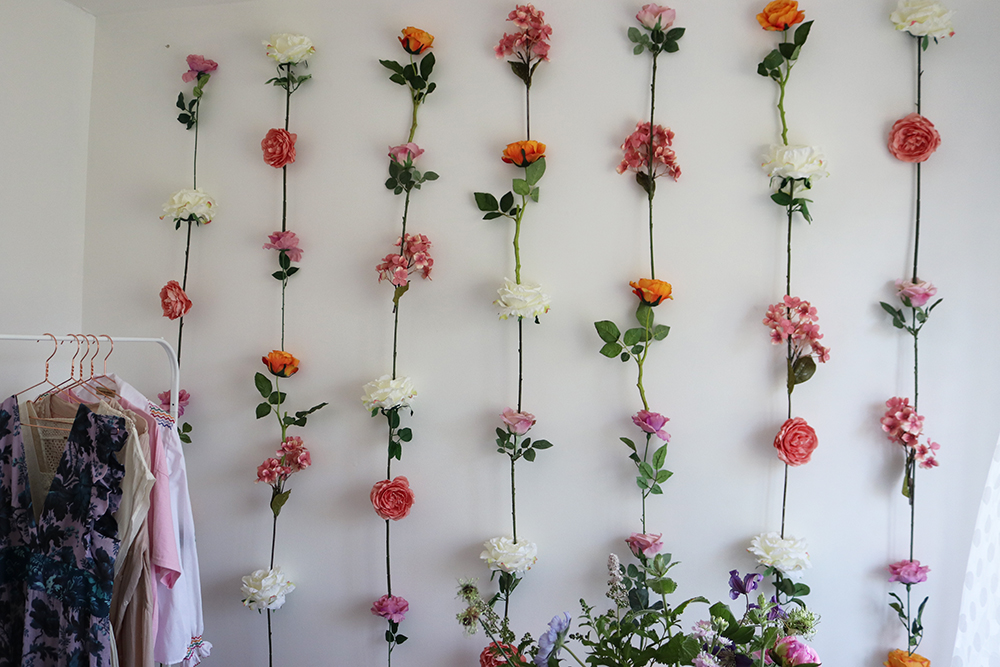 Flower Wall – For this, you will need a bobbin of thread, some flowers of your choice, a needle, some leaves, and some pins. Take the needle and the thread insert it in the leaves and flowers to make a garland. Then add the pins to hang horizontally on the wall. There it is, your flower wall is done.
Calendar Wall – If you have a lot of used calendars and you don't know what to do, then here is a perfect idea- Calendar Wall. For that, you will need some old calendars cutouts, picture frame, glue, some nails, and hammer. Start with the cutouts and paste it to the picture frame with the help of some glue. Then take the picture frame and hang it to the wall. Design a wall art with the picture frames and your wall is leveled up!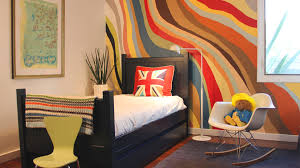 Painted Wall Pattern If you love flowers, trees, mountains or anything that can be patterned, then the wall pattern is the best wall makeover you can have! You will need a pattern design, paint, brushes, stencils, and water. Paint your design and paste it on the wall. If you are putting flower designs then use a thin brush to draw the leaves to make it more realistic.
Shoe-box Wall Shelves – If you have kept a lot of shoe-boxes, then you can convert them into shelves for your wall. For this, you will need shoe boxes, spray paint, scissors, glue, a drilling machine, screwdriver, and screws. Start by building rectangular shelves out of shoe-boxes, spray paint them with different colors to add texture and dimension. Drill a hole in the wall where you want to put the shelves, make sure that it holds up the weight that you are putting in. Decorate it according to your choice!
Fabric Wall Hanger – For that, you will need a fabric cloth, a thread, scissors, and a wall pin. Sew the folded part of the fabric, insert the thread in the fabric and tie it up. Insert the wall pin and your fabric wall hanger is ready.
Geometric Painting – Draw your pattern with a pencil to know the look you want, then paint a blank canvas in a geometric design. Choose the different variety of paints to include in the design. Your geometric painting is done.
Popsicle Stick Art – If for many years, you have been collecting Popsicle sticks in hope to use it one day then that day is here! Make a Popsicle stick art and for that, you will need glue and paint. Glue the Popsicle stick together to form art and then paint it according to the color of your choice.
Framed Scarf Art – If you have an old overused scarf, then why not frame it! Cut the scarf in two parts and paste it to a picture frame and hang it on the wall.
Washi Tape Decals – To make your wall stand out, why not washi tape! You will need a washi tape of any color and scissors. Form simple designs like dots, stars or stripes across your wall. Activate your inner Picasso and decorate your wall with different designs.
Black and White Photo Wall – Choose a few of your photos and edit them on a software then print them on glossy papers of different sizes. Tape it directly to the wall and voila, your photo wall is ready!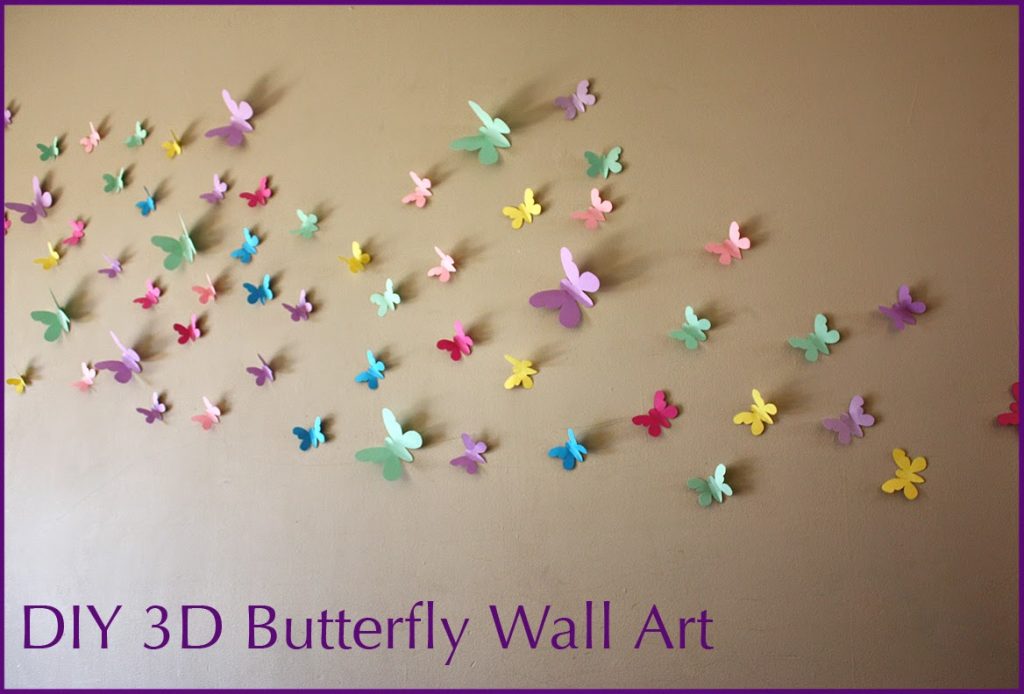 3D Butterfly Wall – Pick up some attractive card-stock and a butterfly-shaped paper punch, after you punch your butterflies, fold the wings slightly outward and fasten your creation to the wall using double-sided tape.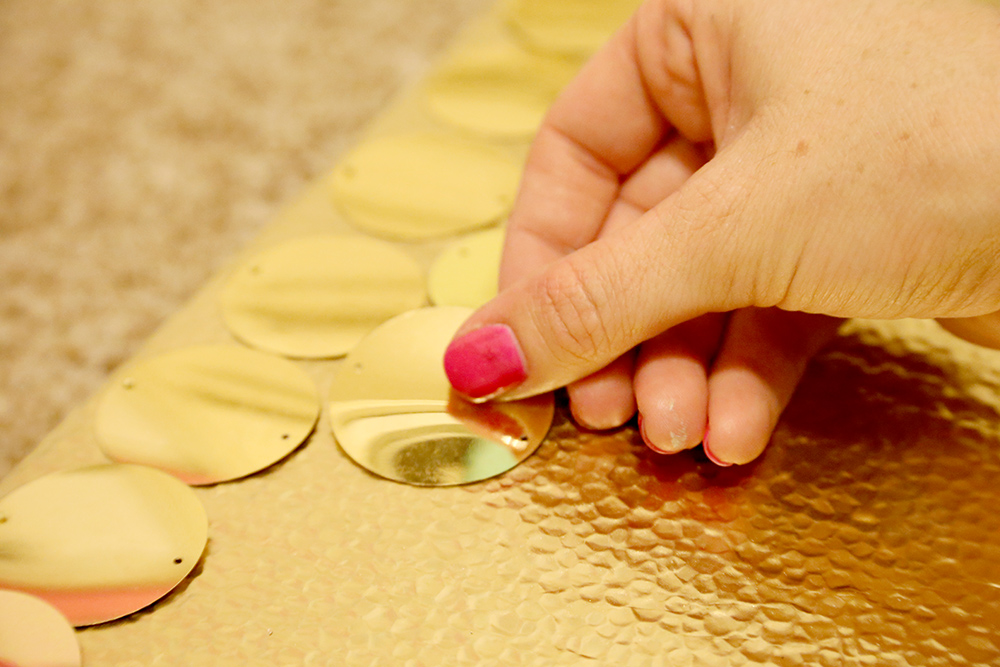 Sequin Wall Art – You will need 600 sequins, 6 pieces of large and thin foam board, 2 rolls of gold wrapping paper, good masking tape, 600 sequin pins, ruler and a long piece of poster board. Attach the foam board and tape it to the wall. Tape the wrapping paper on top of the foam board. Then add the first row of the sequin from the bottom of the wall and continue doing this process until the entire foam board is filled with sequins. Pin all the sequin so that it holds up onto the board. And voila, your sequin wall art is ready!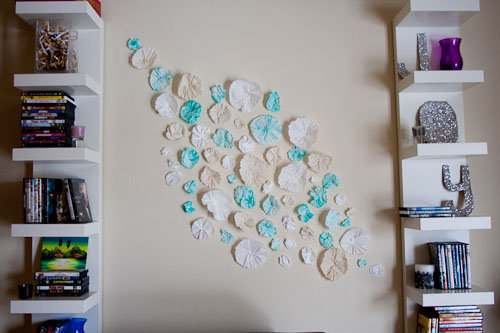 Coffee Filter Wall Art – Has your coffee machine stopped working and you have leftover coffee filters? Well, why not transform them into wall art that will mesmerize your guests. For that, you will need 10 to 15 coffee filters, glue, and markers. Paste the coffee filters on the wall to form a design that you like.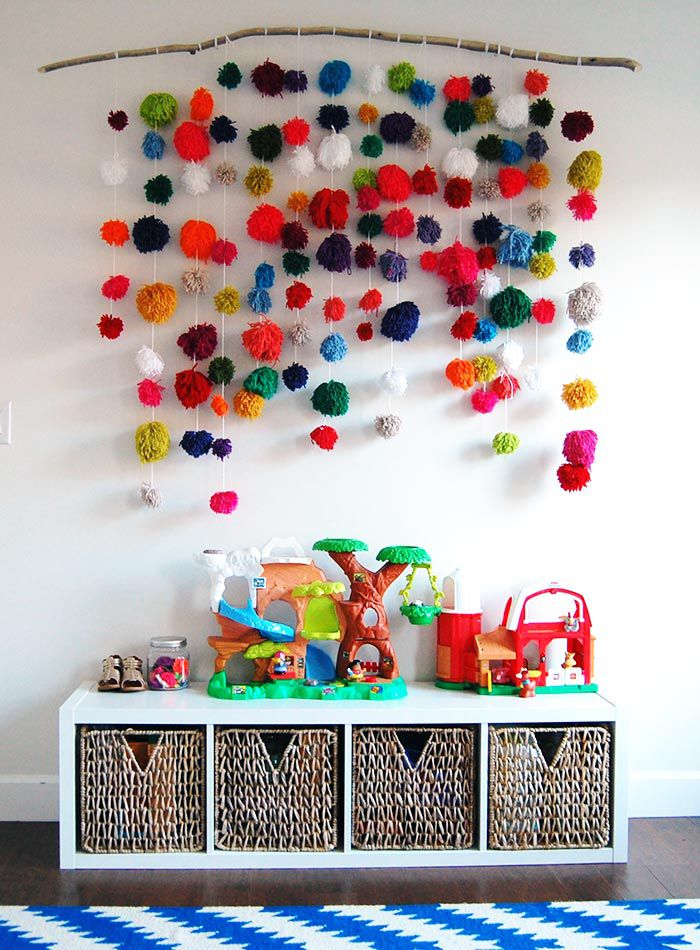 Pretty Pom-pom Wall Hanging – Add a little more color to your décor by hanging these adorable pom-poms! Simply string the yarn pom-poms off a branch and voila the wall art is ready.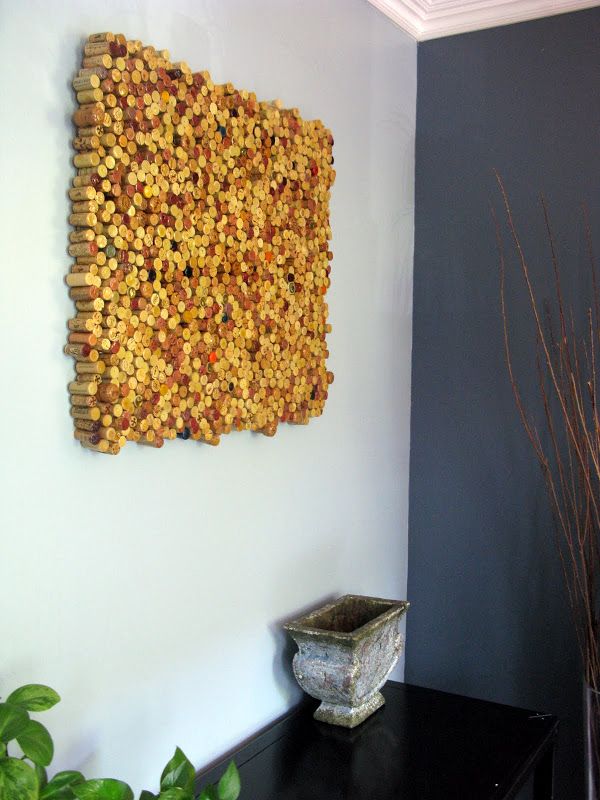 Wine Cork Wall Art – For this, you will need leftover wine corks, a hammer, and nails. Nail all the wine corks into the wall and voila, your design is done!
DIY bug activated!