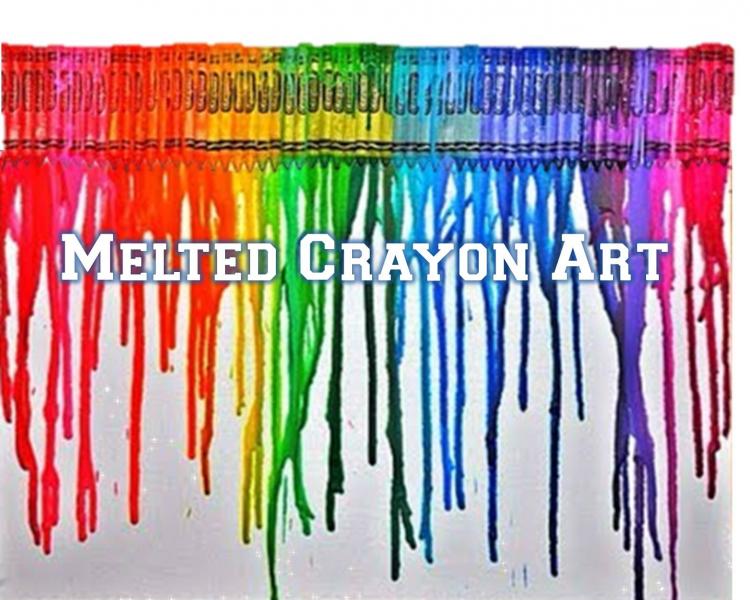 What to do when your kids' old crayons or brand new crayons are piling up in a corner of the house? Ever heard of melted crayon art! Melted crayon art is the melting of crayons of different colors to form an artwork that is different from paintings. You will need wax paper or a canvas, pencil sharpener, assorted crayons, iron, piece of cloth, construction paper and glue.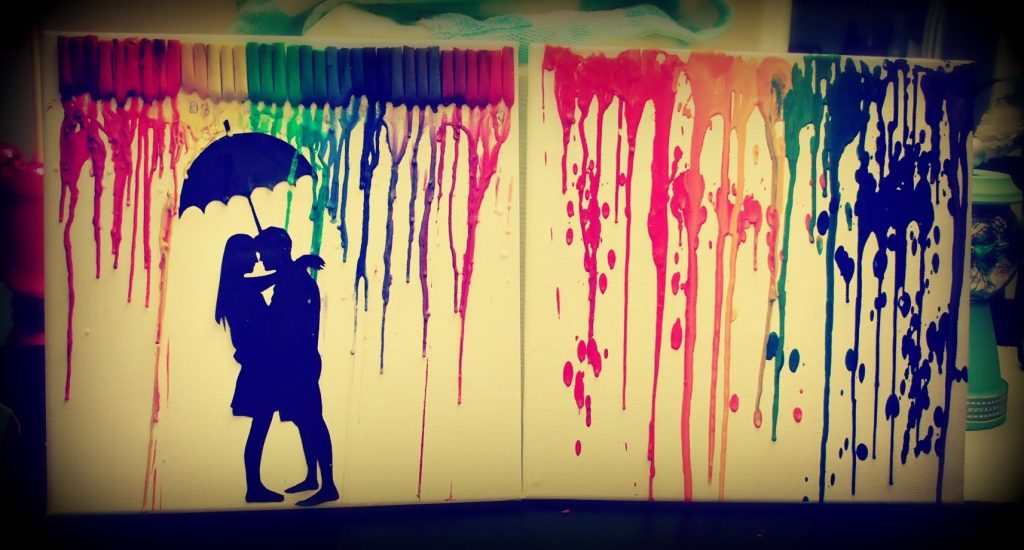 So, here it goes:
• Heart shapes on a canvas
Start out by learning the basics of melting on a canvas. Melt the crayons in a heart shape form as it is one of the most popular and it comes out incredibly nice! You can try the different heart shapes that you like.
• Animals
Melted crayon art in the shape of your favorite animal is the best. If you want to accentuate the beauty of your kids' room, then try his favorite animal in melted crayon art.
• Silhouettes
Silhouettes, in any form, just look amazing. Use the white space on the canvas or black paint to make your silhouette a stunning look! You can make little girl blowing bubbles or a girl swinging from a tree.
• Nature
If you are a nature lover, then nature scenes are always great for any painting, since they are calming and serene. You can hang it wherever you want. Get creative with fabric used on the canvas and the colors. You also use some leaves to add a touch of nature!
• Candleholder
Explore your creative side by adding the melted crayon art to wine bottles turning these into funky candle holders.
After doing your crayon art, you can always either:
• Sell it
If you're good at what you do, then you can always sell it up on the internet. There will be people who are interested to buy your art! You can start at local fairs or try Etsy or other online marketplace.
• Give it as a gift
It's always fun to give someone a gift! So why not personalize it and gift it to your loved ones. It could be on their birthday, anniversary or any other holiday gift!
• Donate it
Check beforehand of the places that accept this type of donation! You might always create something that relates to the place where you are going to donate this artwork.
• Use it for decoration
If you are still confused, then why not use it for your personal decoration ideas. You can place it above the mantle or embellish the look of a room!
Have you made a crayon art project lately?