Planning a party requires different things, like the decorations to match the theme or the reason for the party. A bit of DIY is recommended to make your party more personalized and unique. Whatever the occasion, just some personalized things might set the party on the right foot.
Here are 12 DIY ideas that you can use for your next party:
1. Fork Placeholder

Cut the desired shape out of paper and slip them into forks! It is both cute and decorative to the table.
2. Decorative Invitations

Try decorating your invites before sending them out! Make your invites interesting so that your guests will feel intrigued when they open the invitation.
3. Paper Pinwheels

Create easy pinwheels by choosing some scrap paper that works for you and the theme. Place it in bottles on the table to accentuate the beauty.
4. Rainbow Water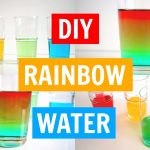 Buy some food coloring and fresh flowers. Place it in a vase in the sunlight and let it reflect the colors on the table!
5. Tissue Garland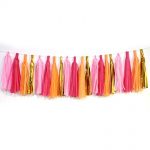 Take some colorful tissues and cut it in the shape you want. Paste it to a string and form a garland!
6. Ice cream Garland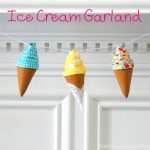 Take some colored paper and design it in the form of an ice cream cone, take some colored transparent paper and cut in a round shape. Take the end of the cone and pass through a string. That's your ice cream garland!
7. Decorative Party Hats

Take some paper and design a hat for the size of both adults and kids. Decorate the hats in the form you want, add anything that you think will be creative!
8. Balloons Backdrop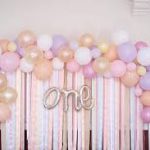 Take some transparent paper of all colors and some balloons of the same color. Grab some balloons and streamers and get to work! It is the perfect way to add colors without too much fuss.
9. Confetti Glass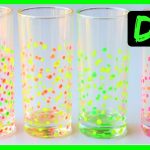 Take a glass that you don't use anymore, run some glues over it and add some confetti! To add more beauty to it, place some battery-operated candles.
10. Ribbon Chandelier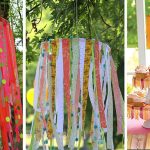 Cut some gift wrapping paper in long strips, take a hoop and paste the wrapping paper onto the hoop. Let the strips flow and there it is your ribbon chandelier is ready.
11. Candle Dressing

Take some candles and paint it with decorative painting and add some glitters to it! Let it rest and then place wherever you like!
12. Light up Your Garden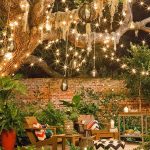 If you are planning your party in the garden and at night, then decorate your garden with lights and lanterns!