If you love books, but don't want to keep them all (novels or poems you had to read at school, textbooks, old music scores…), don't hesitate anymore: use them at your wedding! Yes, we found 4 great tips for you to recycle old book pages.
Flowers, garlands, or confetti, this recycled paper will allow you to save money and put an original and vintage touch to your decoration. Nice if you have chosen a wedding theme based on literature, or set up a "back to school" reception with, for example, the names of great authors and poets to name your reception tables. Get your scissors to read, and let's dive into this blog!
1. An eternal paper bridal bouquet
The first thing you can do with recycled paper is your bridal bouquet. That's right! A bouquet of fresh flowers is very beautiful, but it is also very expensive, especially when you know the flowers will be wilted after a few days. But a paper bouquet won't cost you much and will last forever! You can indeed keep the bouquet as a souvenir; why not even put it under a bell or under glass?
In general, it is roses that are formed with paper, more or less elaborate (you can either simply make several circles of paper or create petals a little horny, very realistic), but the bravest will perhaps try other types of flowers, like these superb arums that you will see below on one of the photos. Then, the paper flowers can be hung on fake stems for a similar effect to the "real" flowers.
As paper, you can use pages of text but also music scores. You can alternate the types of paper and paint the end of the leaves to have a touch of color… As you wish! You can also accessorize your bouquet with beads, Scrabble letters (yes!), satin or raffia ribbons, or even fabric flowers. The result is often romantic and original and can bring back memories, for example, of that first poem you learned by heart at 7 years old or that love novel that captured your heart as a teenager.
2. Heart-shaped paper garlands: how romantic!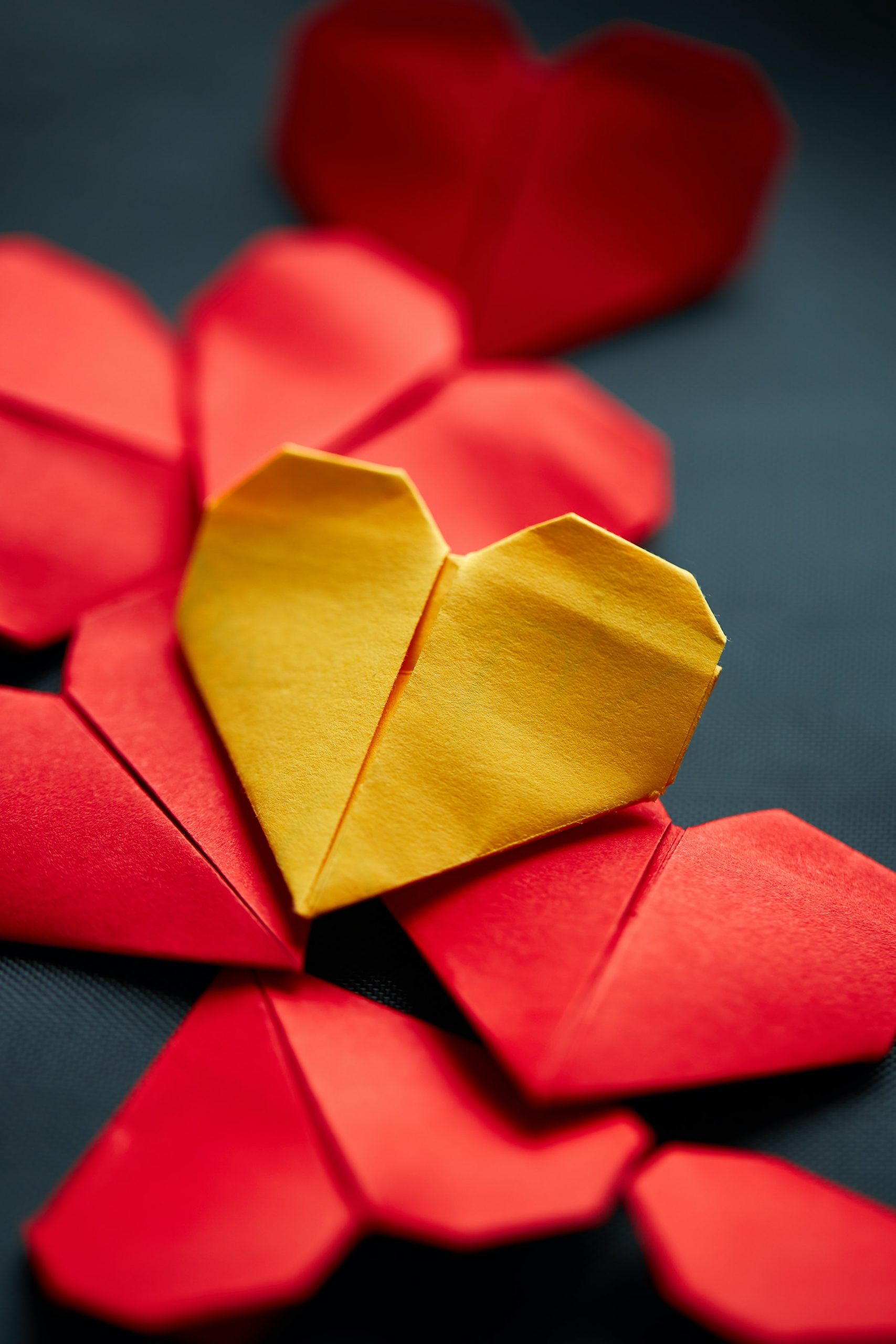 We love the idea of making paper heart garlands to decorate your reception hall. Glued to the walls, hung from the ceiling, wherever you decide to put them, these garlands will bring a touch of romance and glamour to your hall decoration. There are two possible techniques for these garlands: cutting pieces of paper in the shape of hearts or cutting rectangular strips of paper to form hearts by folding them on themselves. Old book pages can also be recycled for wedding decorations.
As with the bridal bouquet, you can alternate pages of text with sheet music or plain colored paper. Another great idea is to cut your hearts out of comic books! This will be perfect if you have chosen a comic book wedding theme! Once you've cut out your hearts, simply glue them onto a strong white wire at an equal distance each time. You can eventually finish the garland with a pompom or a bow. Nice, isn't it?
3. With paper, you can create immortal flowers for your decorations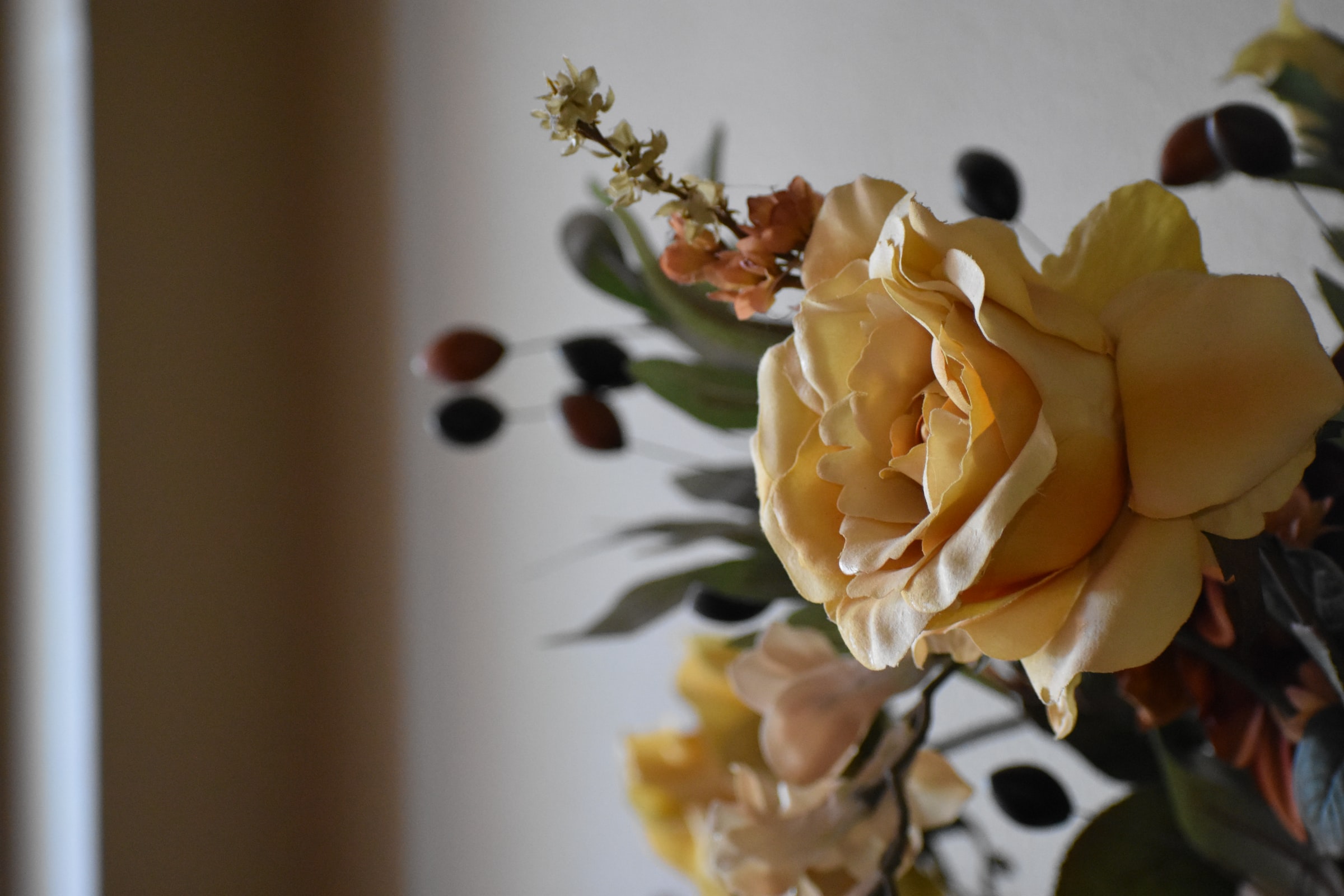 Flowers are abundant at a wedding. There is the bride's bouquet of course, but also the decorative flowers: on the walls, on the tables, along the chairs, etc… It is a very consequent budget, so some will try to reduce it. How about paper flowers for your decoration? They can be alternated with real flowers or replace altogether.
You'll save money on your wedding budget, and you can reuse the flowers for your home sweet home or a future party. Clever, isn't it? Just like with paper hearts, you can make flower garlands, put them as decorations on the reception tables, or use them to accessorize your wedding cake. As for the timeless bridal bouquet, you can create roses, more or less elaborate, or other flowers with 5 petals, for example, daisies.
Feel free to alternate book pages and colored, patterned, or plain paper. Recycled paper flowers can also be embellished with a touch of fantasy: beads in the center, paint on the edges… For the cake decoration, comic book pages can complete the "comic book" wedding theme, or colored pages can brighten up an all-white wedding cake. The possibilities are endless!
Sound off in the comments section below and tell us what you want to read next and if you want to read more about DIY with old books.