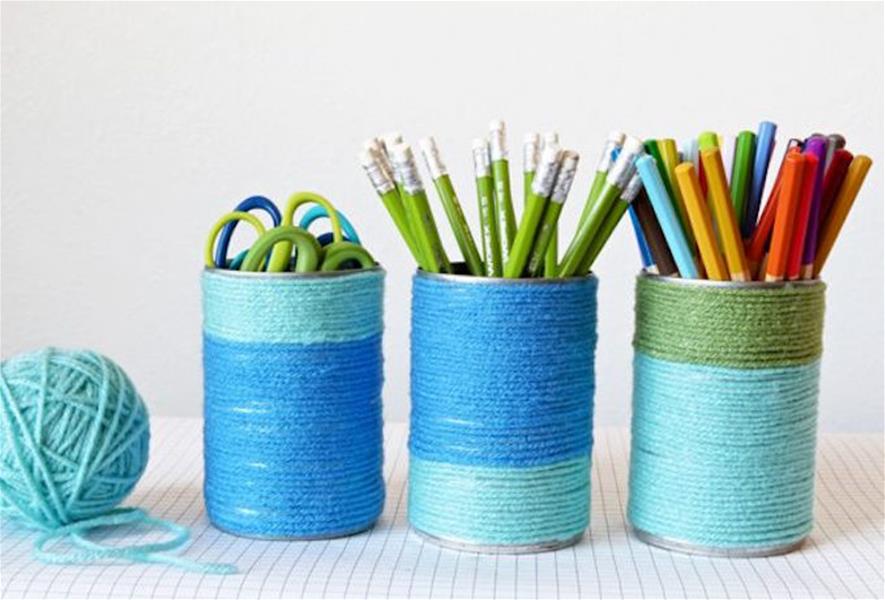 Cans are made of aluminum, a material that is very polluting and aggressive for the environment. Aluminum cans are made of bauxite, a material that, when extracted, destroys all the vegetation in the area and also destroys animal food and habitat. As if that were not enough, it is a costly process that requires large amounts of energy and water.
The aluminum manufacturing process from which the cans are made releases millions of tons of greenhouse gases and toxic gases from acid rain. The residues from the cans are highly polluting. It takes about 500 years for a can to degrade.
One way to help reduce this waste is to recycle your aluminum cans. Industrial recycling of cans helps by preventing the aluminum from being re-extracted. This saves energy and other resources and reduces pollution.
Another way to help reduce this waste is to recycle aluminum cans at home. This does not solve the contamination problem in production, but it does help keep these materials out of the waste stream.
Do you need a new makeup brush organizer or a bijou holder? Or maybe recycling of original cans to put an order in the kitchen? Using the materials, you have at home, you can decorate the can to your liking, combining colors and textures. You can also make the lid with craft dough or decorate it with yarn and felt. Do you want to recycle the cans to create decorative or useful objects for your home? There are some effortless ideas for recycling cans and decorating. For example, with ropes, we can make some marine-style containers which can be used as vases or as organizing boxes. In this article, we give you some ideas to recycle your cans at home.
Useful Tips
Before recycling your cans, here are some tips to remember:
When you open the cans, don't forget to do it carefully so that there is no danger of cuts when working with them. If you are going to do crafts with children, make sure the cans are safe.
Before recycling, please clean the cans well. To remove the adhesive, simply let the can soak for a few hours. That way, it will be easy.
Lastly, if you're using a printed can, you can give it a coat of white paint before you begin.
Ideas to Recycle Your Cans
Garden Lanterns Made With Cans
One of the most beautiful crafts to decorate with cans is the garden lanterns. To make a lantern, we mark the can with the design, and then we drill it with a drill. Finally, we can only place a wire or a thread to be able to hang it.
The cans can be decorated in various ways. The simplest thing is to paint them with spray enamel. We can also paint them with acrylics or other paints, in matte or glossy tones.
We can make the lanterns with hard aluminum cans (of beans, sauces, and other preserves) or with soda cans. The difference is when it comes to cutting, the soda cans are made of very soft aluminum and cut quickly.
Decorate the Cans With Decoupage
A decorative idea to recycle the cans is to line them with the decoupage technique. For this, we use decoupage napkins or printed images.
For example, some vintage cans, but the other models are also very pretty. These decorated cans can be used as organizers, pencil holders, the kitchen, or decorating any space in the house.
Recycling Cans With Natural Materials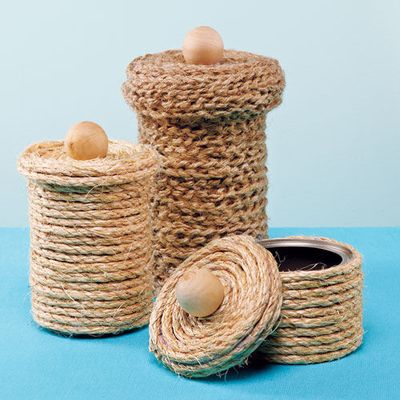 The ideas for recycling cans with natural elements are often the favorites of many people because we can transform the cold metallic material of the can into a warm surface.
We can recycle the cans by decorating them with branches, with moss, with lianas or with dry leaves. With these ideas, we can make vases, containers, flowerpots, all beautiful objects for decoration.
Do you have any other creative ideas to recycle cans at home? Don't forget to share them in the comments below.