DIY is a vast world. From handicraft to accessories like bracelets or earrings, there are lots of examples that can give us an insight into this sphere. What characterizes DIY is that you don't have to be an expert in the activity you do: you simply have to be careful to get a good finish and make it stand out, as long as you offer a useful and unique product with which you could even make a profit!
With recycling, you don't necessarily have to invest a lot of money in materials. If you are a creative person, you can use recycled or recyclable elements and invent products with the idea of contributing to the planet and optimizing resources. Lately, many people choose to buy products from environmentally conscious companies.
If you want to start and sell products that you make with your hands and consciously recycle, here are some ideas that you may use:

1)Rugs
To make carpets, you don't need to have to buy the best fabric on the market. Don't forget that the products you are going to make are decorative and therefore the quality of the finish is crucial. So what material can you use? Old t-shirts!
There are always a few t-shirts that no one uses anymore and forgets to donate or throw away. Wash them and cut them into strips so you can weave them. On YouTube, you can find endless tutorials to do it and different ways to get them. You will get a nice element that allows people to decorate the entrance of the house, the bathroom, or any other room.
Another way to get the material to work is to buy second-hand clothes. In general, it is much cheaper than buying the fabric, and you can still have a beautiful rug!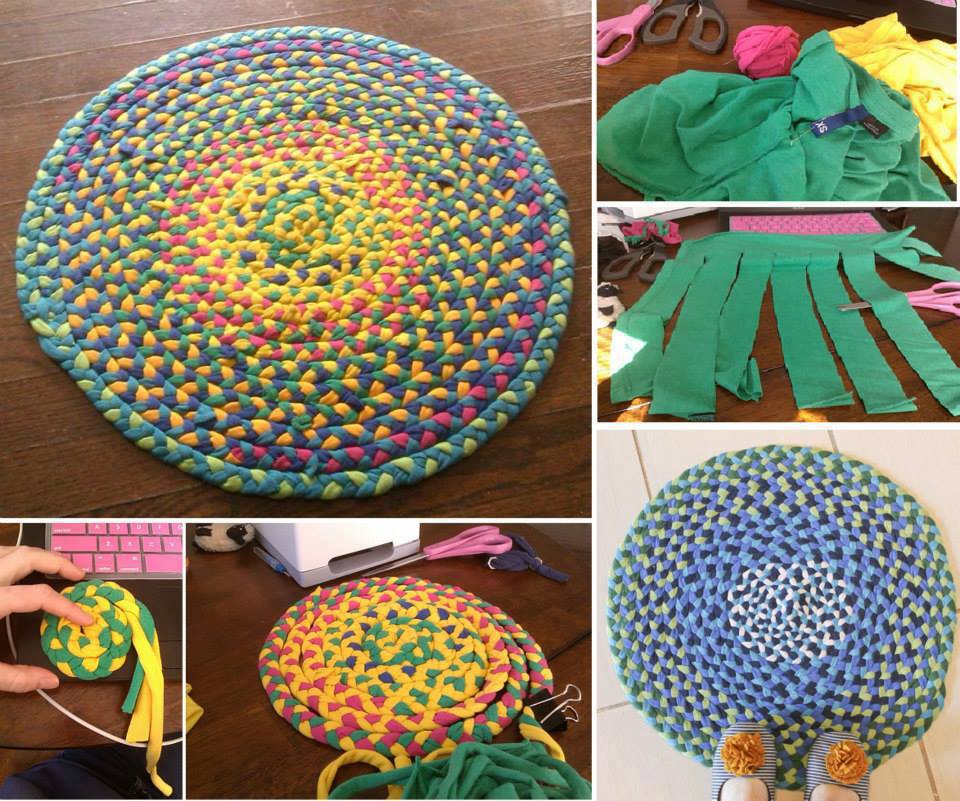 2) Mosaic Porcelain Fragment Table
The next time a porcelain plate or glass breaks in your home, don't throw away the broken pieces – keep them for later use as decoration. This product may require a little more investment. However, if your product is of quality, the result will be excellent because you offer an original and very useful item to decorate the house.
If you don't want to wait for the next dish to break at home, you can contact construction companies or ceramics factories, they always have some fragments that are broken and don't work for their purposes, but they will be beneficial to you. You can even recycle bottles that are green, blue, and brown.

3) Mirrors
Many mirrors can be in perfect condition, but their edges can be atrophied by age. You can use old CDs and make a decoration with their fragments that generate a very striking aesthetic. You can cut out the CDs and stick them to the edges with hot silicone. The same technique can decorate the edges of photos, picture frames, or small tables.

4) Wood
If you have carpentry, wood will be your ally. There is no need to use new or fine wood to create decorative elements. Don't forget that vintage fashion is flourishing, and more and more people are choosing such items that have an old and modern look at the same time.
With wood, you can let your imagination run wild and create everything from picture frames to small tables for the center of your room. Don't forget to give them a good finish and make them a feast for the eyes. You can get wood from pallets or vegetable boxes and old furniture that is often thrown on the street.
What are the other DIY ideas you know about using recycled or recyclable items? Share it with us in the comments below!