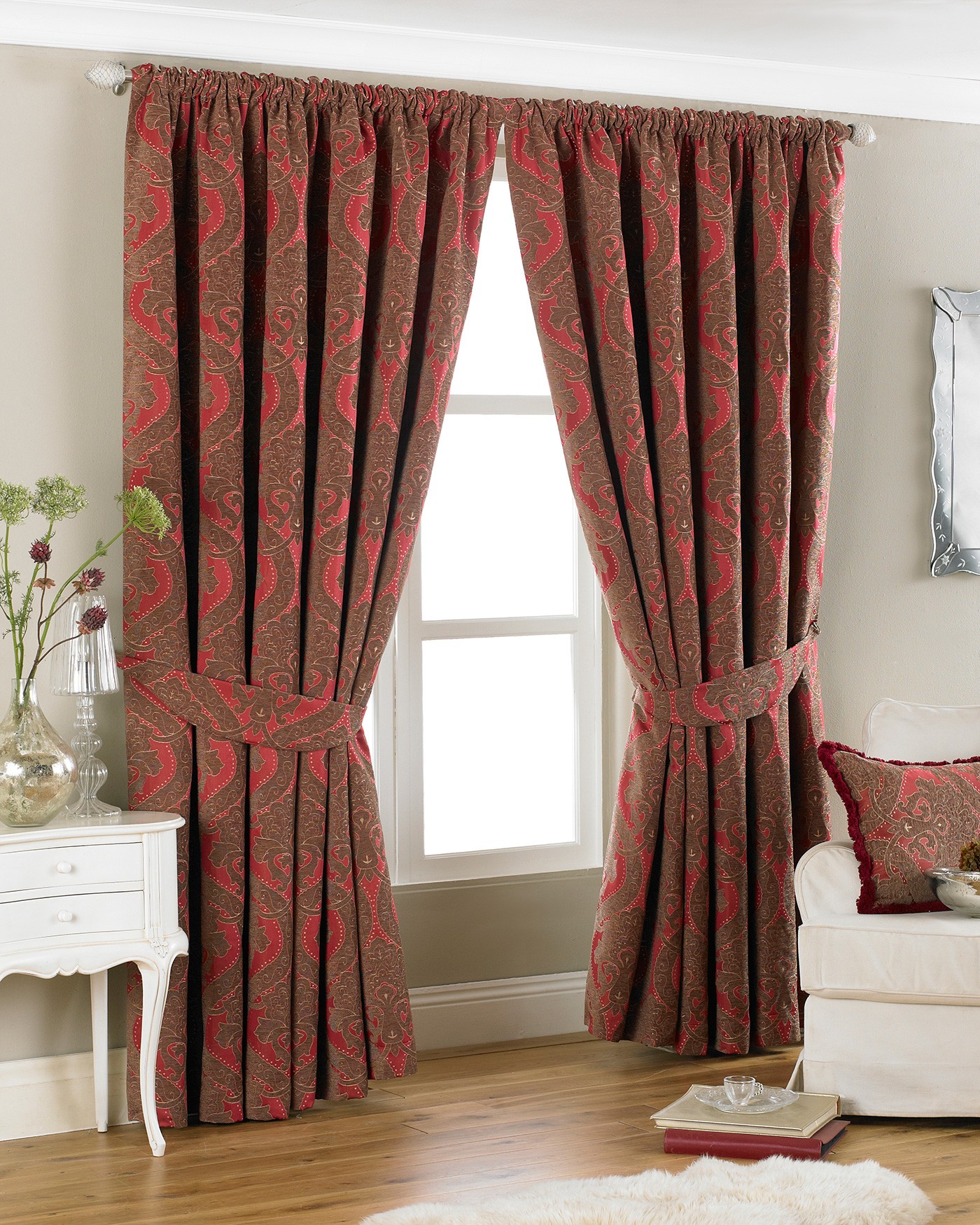 Home decor is a very personal issue. Although you can spend weeks searching in physical stores and online for a particular accessory, such as a curtain, sometimes it isn't easy to find what you really need. When you have an obvious idea of ​​what you want and how you want it in mind, it can be exhilarating to go on an adventure and do it yourself. Curtains are an outstanding complement to the decoration of interior spaces. They give a different touch to each of the rooms in your home, creating a pleasant area full of comfort thanks to their wide variety of colours, designs, and fabrics. Homemade curtains areas are becoming very fashionable, and it's surprising how easy it is to realise your ideas when you have some basic instructions.
Making Your Own Curtains Is Easy if You Have the Know-How
The result of homemade curtains will depend to a great extent on your skill with manual works. Before getting down to work to make your curtains, ask yourself how good you are using needle and thread, and what kind of technique you think will best suit your skills.
For Each Level of Difficulty a Type of Curtain
If you have the expertise and want to bring it up, you have the option of making your own curtains from scratch. A home decoration alternative with which you will have exactly what you were looking for. Visualise what you want, because reaching your goal is as simple as getting to work!
Curtain Fabrics  
Each of the rooms in your home has its own style and a different function, which is why ornamentation has a very varied classification. Curtains are part of the elements that make up the atmosphere of a room, many times they are chosen according to the colours and the type of furniture found in the spaces. In recent years, curtains have increased their interior design value because they significantly enhance each area, filling it with harmony, elegance and comfort. Therefore, it is important to know how to choose the curtains' fabric to determine the most appropriate for each environment. 
The Right Choice  
Drapes are the perfect choice if you want to fill every corner of your home with your particular taste, either a luxurious and flashy style or a simple but elegant one. However, finding the correct fabric is not an easy task because you must take into account the following aspects: 
• Space  
The fabric you choose for your curtains must be one that fits the style of your home and each room since it is not the same to select curtains for your bathroom, in which the factor of resistance to water and resistance must predominate. Also, consider your room's orientation and the type of window it has; this will help you maintain the balance between the amount of fabric you will require and the window measurements. Think about whether you need sheer or thick drapes. 
• Measures 
The measurements are a key point because an error in them could be evident when placing the drapes. You must obtain the sizes of the window's width; As for the length, this can vary depending on your taste and the needs of the space, as there are short and long curtains. If you are going to make your drapes, you will need at least 15cm more fabric for the width and 20cm for the length. That will serve to finish off the hems and give your curtains a perfect finish. 
• The Fall 
Returning to the previous point, the most common curtains model is where they are flush with the ground, but there are also drapes with a long fall, and for this type of style we recommend choosing new high-weight fabrics. 
• Light 
The curtains are transparent fabric curtains that allow the passage of light but prevent you from seeing inside your home. For this type of curtains, light and vaporous fabrics are the most suitable. 
• The Clamping System  
It is important not to lose sight of your curtains' type of installation since this is related to the ceiling's height. If you are looking to gain visual height, you should place the curtains as close to the top, opting for the fastening system that best suits your home's design.
If homemade curtains are too hard to make and you're looking for made-to-measure ones? Lucky Curtains & Blinds is your go-to place! From formal to casual, They'll help you transform your home with a fantastic range of curtains.