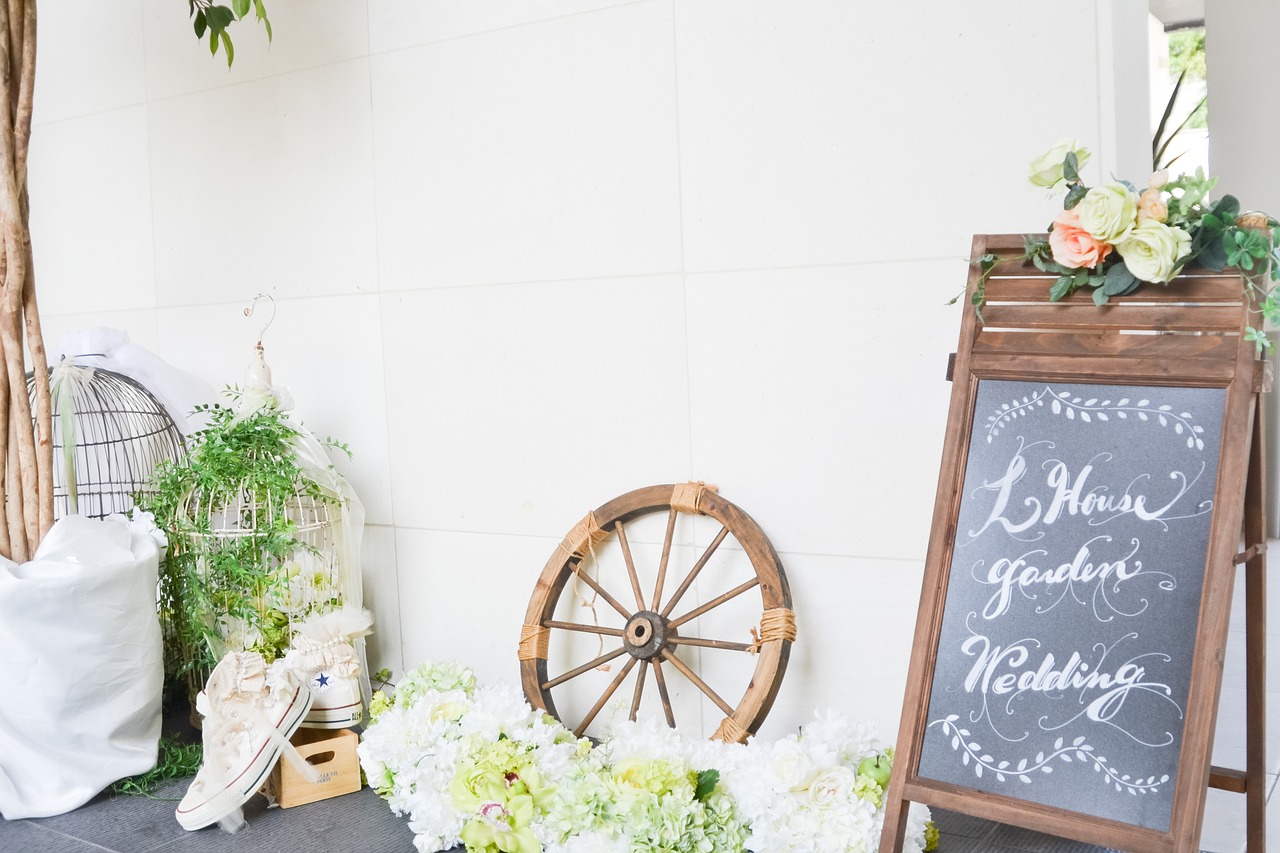 The wedding season is here, and we want to bring you a lot of easy and cheap ideas so that you can prepare and that your pocket does not suffer. A DIY wedding with handmade decoration, ideas for the guests' gifts, details that will leave a mark, and ideas for handmade headdresses and very beautiful do-it-yourself belts.
1. Handmade Invitations
The first thing we must prepare is the invitations for the event. If you are going to organize a DIY wedding, handmade invitations are essential to start with all the preparation for this great event.
2. Lovingly Handmade Garland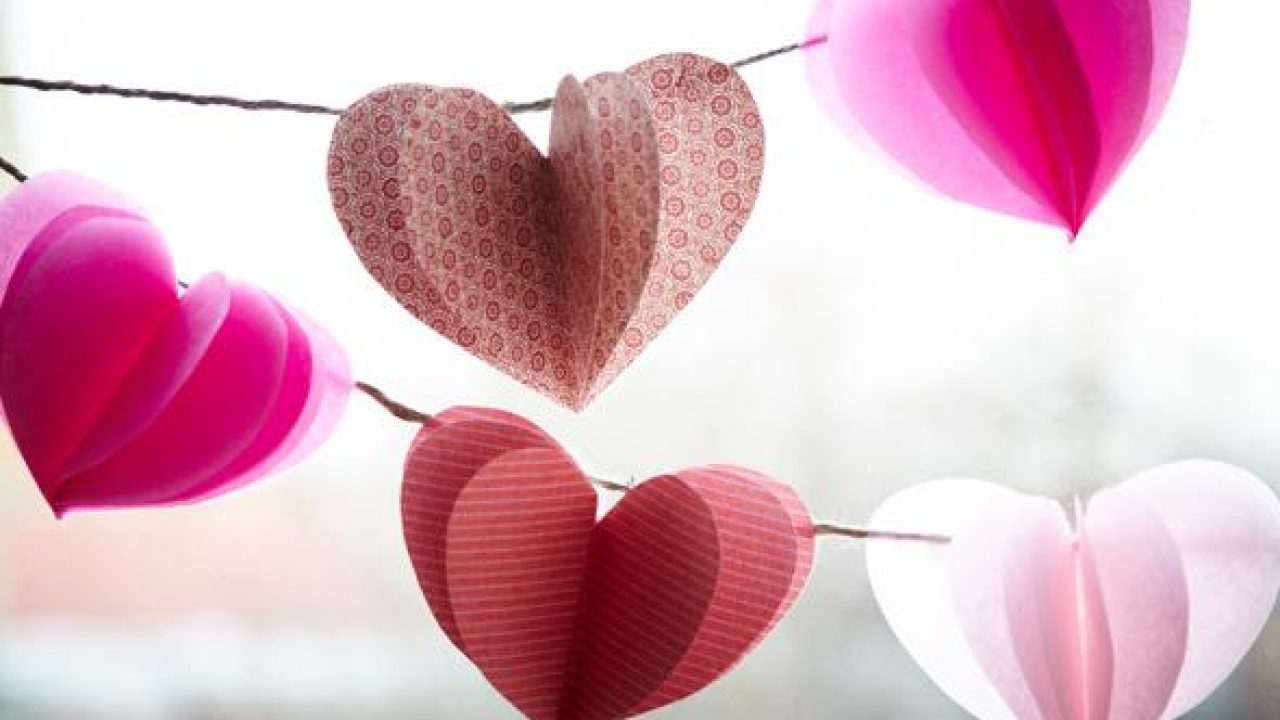 The next thing that cannot forget as it will be crucial to your DIY wedding is the decoration. To do this, a quick and easy way to decorate with stationery are garlands. For instance, a handmade garland with hearts and different colored paper and designs would be perfect.
3. Customized Paper Lamps
One of the most recurring elements to customize is the paper lamps that we have in our room. You can use basic white (or any color of your choice) paper lamps and add glitter, heart shapes, or ribbon to make it more unique.
4. Handmade Lettering
Give your wedding a different touch with fun handmade letters with cardboard, and lots of glitter! Try forming the initials of your partner's first name and yours or creating a beautiful phrase.
5. Flower Letters
Flowers are a basic and key element of the decoration of a wedding, and more, if the event is in spring-summer. Take advantage of all the possibilities that floral decoration gives you and try to create the cardboard letters you like the most and decorate them with different types of flowers.
6. Wedding Signs
If you are a member of a large family or your wedding is the event of the year, and you will have a high level of attendance, you cannot leave out these posters to indicate all the critical places of your celebration. Make your wooden signs, so guests don't get lost.
7. 'Do It Yourself' Soaps
Something very personal that you should not miss is personalizing your wedding gifts for attendees. Original, cheap, and easy gifts to make are soaps, plus it is a nice way to leave a pleasant smell as a souvenir.
8. Original Gift: Mini Tissue Box
A super good idea is to give the guests mini boxes of tissues with the phrase "For your tears of happiness". A very fun idea!
9. Cones With Confetti
The typical rice rain is less and less thrown at weddings today. We bring you an option full of lots of colors and above all to not hurt anyone and have the same fun: DIY cones with colored confetti.
10. Personalized Wedding Ring Box
We must not forget that the wedding ring is one of the key elements of weddings and we can take it and keep it in a special place to give them that importance and delicacy that you want to show. You will love this personalized wooden box so that the chosen ones wear the rings.
11. Sparklers to Celebrate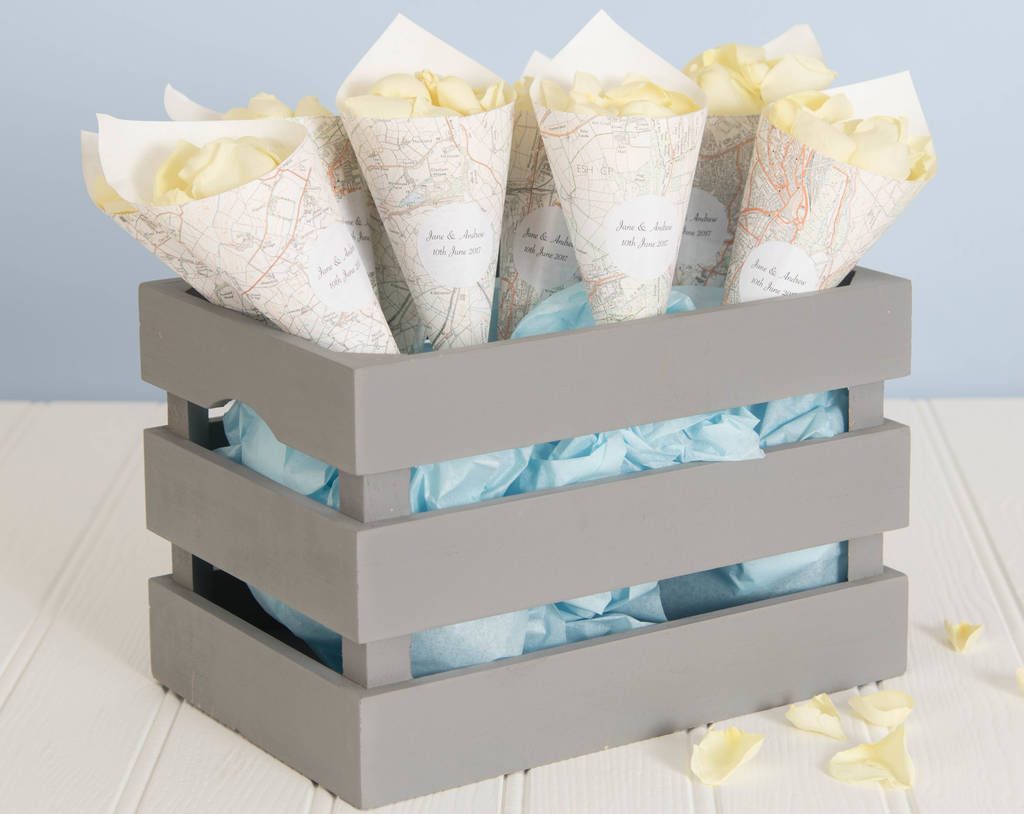 The flares to illuminate the night and commitment have also become one of the most widely used in DIY wedding elements. Two different ideas to personalize these details.
12. DIY Wedding Photo Album
At a do-it-yourself wedding, the guests must also do something for themselves, right? A great idea is that with an instant camera, the guests can take a photo and paste it into the wedding album. Also, they can write something next to the snapshot to leave a little memory of that day.
13. An Excellent Memory: Photos in a Circle
Taking advantage of our camera to take instant photos, we can create this photocall in the shape of a ring with the images that we like the most of the event. It is a perfect memory to keep from this special day.
Do you know any other DIY wedding decorations that you find absolutely beautiful? Remember to leave them in the comments below.