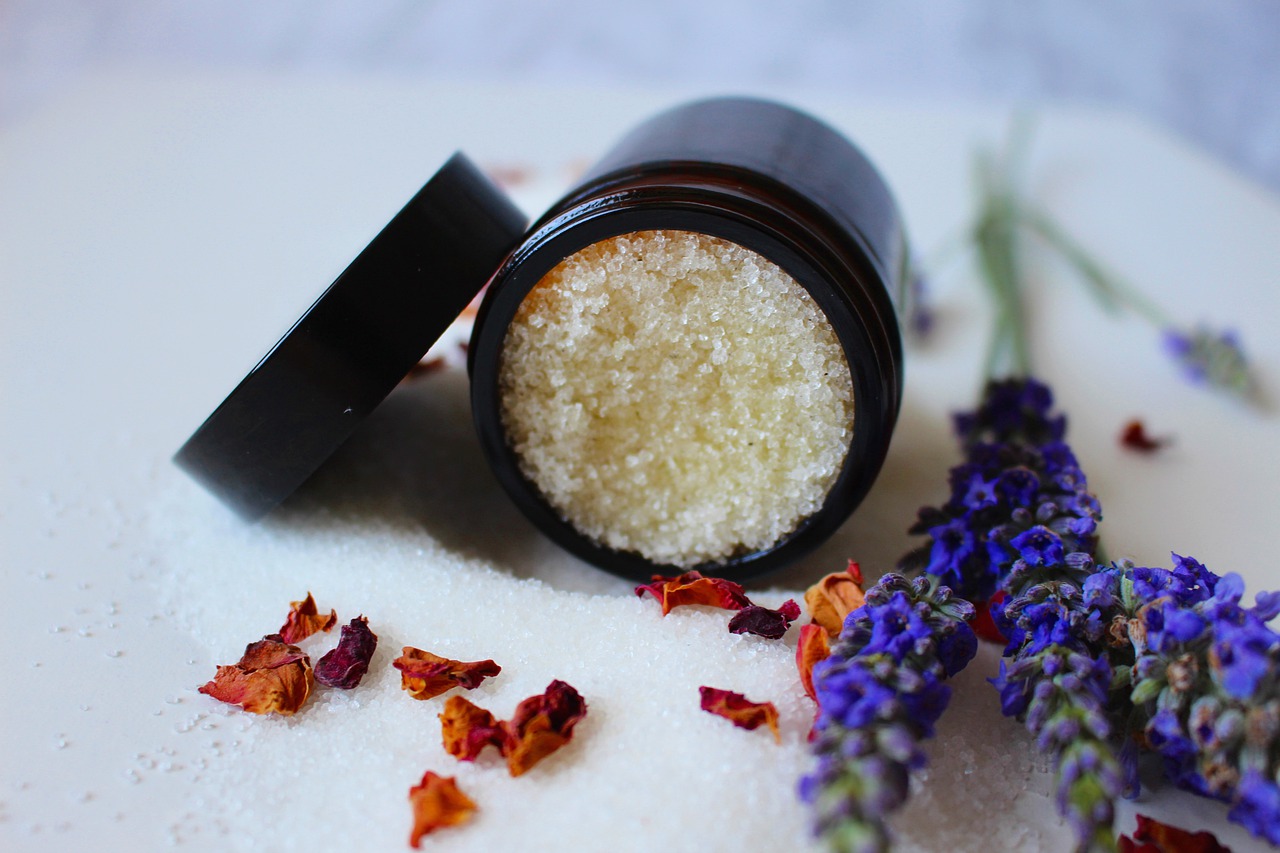 Are you tired of your dull-looking skin? Did you establish a rigid beauty routine and try numerous skincare products, and yet your body appearance still did not recover its natural glow? Sometimes your skin needs more than cleansers and moisturizers to remain at its best. And homemade scrubs will be just what you need to pamper yourself.
Organic scrubs are, in fact, great ways to boost the look of your skin and leave it smooth and radiant. We've put together a list of 4 simple DIY recipes of body scrubs that you can easily make at home.
1. Coconut Sugar Scrub
The Coconut Sugar scrub is probably the easiest that you can make at home! Sugar is considered as an effective exfoliator as it leaves the skin smooth without drying it out. While mixing this ingredient with coconut oil, high in fatty acids and in Omega-3, the skin is also hydrated. Although it is optional, you can also add some lemon zest or a few drops of lemon essential oils to this scrub. The citrus will make you feel more refreshed and energized by boosting your mood.

Ingredients
¼ cup of granulated sugar
½ cup of virgin coconut oil
Optional– ½ teaspoon of lemon essential oil or 1 tablespoon of lemon zest
Directions
Add all the ingredients to a large bowl and mix everything well. You can gently apply the scrub to your skin and rinse well. We do not advise you to leave the scrub on you more than 10 minutes.
2. Caffeine Booster Scrub
You will rejuvenate your skin with this brightening scrub. Coffee contains antioxidants and has powerful anti-inflammatory properties that will give a quick boost to your skin complexion. In addition, the lactic acid in yogurt will prevent your skin from flaking while nourishing and moisturizing it while honey will act as a cleanser.
Ingredients
½ cup of freshly grounded coffee
½ cup of yogurt
1 tablespoon of honey
Directions
Combine all the ingredients in a container. Apply the scrub on your skin while gently rubbing it. Rinse well with warm water.
3. Golden Indian Scrub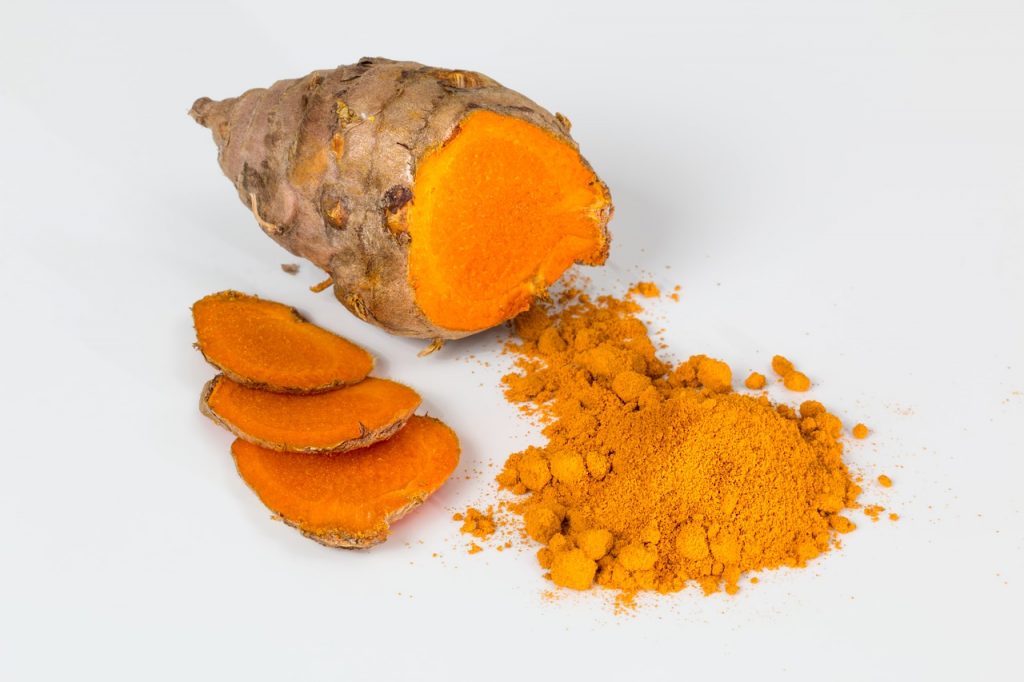 The secret ingredient in this bright yellow scrub is turmeric. This natural beauty ingredient is regularly used in India for its anti-inflammatory properties that help in soothing the skin. Turmeric powder can also work wonders to brighten your skin as it is moreover a lightening agent. When this golden Indian spice is mixed with sugar and coconut oil, the mixture will also exfoliate and hydrate your skin.
Ingredients
2 tablespoons of Turmeric Powder
1 cup of Sugar
1½ cup of Coconut Oil
Directions
Mix all the ingredients together until you get a thick paste. We recommend that you make sure your skin is cleansed before applying the paste in circular motions on your body. After 10 minutes, you can gently rinse off the scrub.
4. Creamy Oatmeal Scrub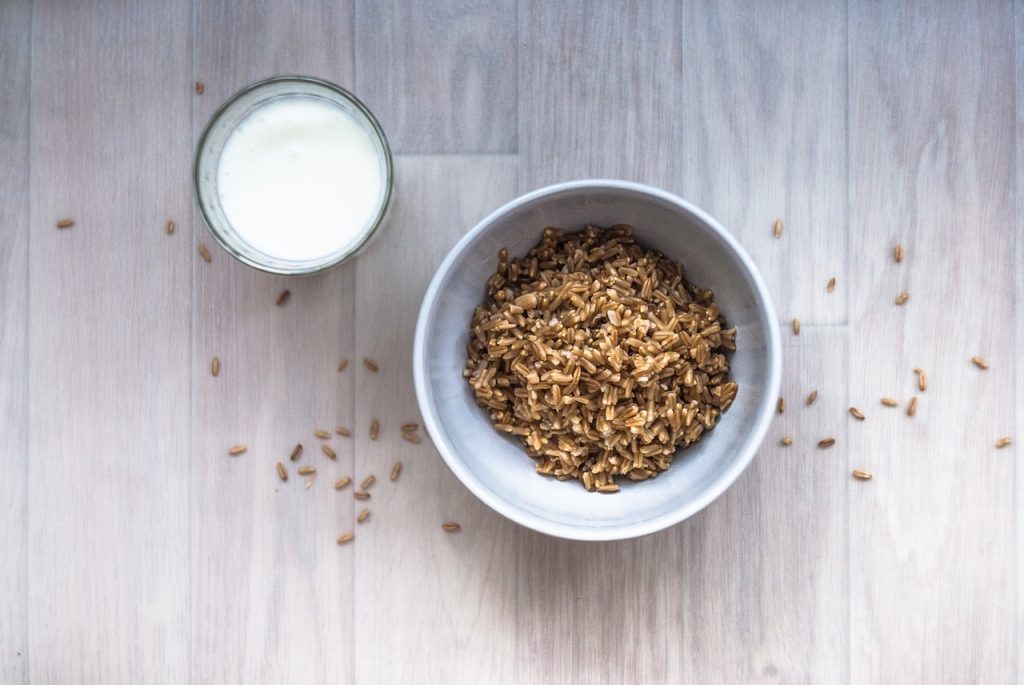 If your skin is asking for a new vibrant natural glow, this scrub will be perfect! Oatmeal, when finely grounded, soothes the skin by exfoliating dead skin cells away. Adding milk to the scrub will also help in reducing the skin's pigmentation, hence giving you a lighter complexion.
Ingredients
¼ cup of honey
½ tablespoon of sugar
¼ cup of milk
½ cup of cooked oatmeal
Directions
Slowly cook the oatmeal in milk until it is creamy. Let it cool for a few minutes then add the honey and sugar to the mixture. Scrub the grainy paste to your body in a gentle manner and rinse it well.
With these organic body scrubs, you can now say goodbye forever to redness and a gloomy appearance. Have you recently observe a glow-up after using one these scrubs? Share your experience in the comments below!