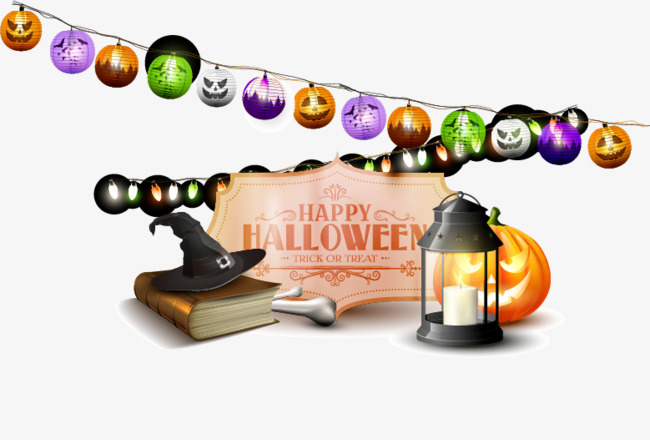 The witching season is finally here! Halloween is one of the most adored festivals celebrated by almost everyone worldwide. If you're hosting a Halloween party this year, then it might be time to start with some fun décor ideas to spook up your party.
Here are 10 DIY décor ideas that will ease your decoration dilemma!
1. Backyard Branch Decor
Pick some dried branches and stick them together. Make a scary branch along with some hanging bats and paper spiders. Creep up your backyard with loads of branches.
2. Skull Vase Or Candle-Holder
Take a foam skill and transform it into a skull. Carve out the middle part and add whatever you want! From candies to flowers, anything will do!
3. Witch's Broom Chandelier
Tie a plain broomstick over the table, attach jars and then fill it with black sand and battery-operated candles! There it goes, you have an awesome chandelier hanging over your dining table!
4. Ghost Balloons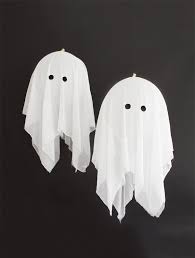 Attach some tissue paper and draw some silly faces on it and cover the balloons with it! Hang it wherever you want.
5. Scary Crows Wreath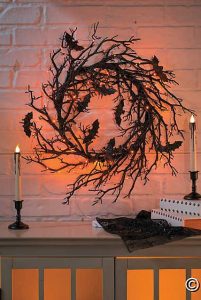 Draw some crows on a cardboard paper and cut it out. Make a wreath with some dried branches and twigs and decorate your wreath with black paint and the crows. Hang it in front of your door for a creepy welcome!
6. Horror Face Garlands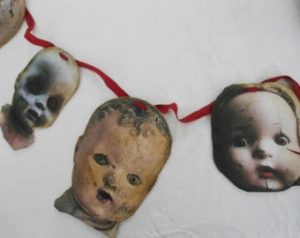 Decorate your walls with scary and horror faces in form of a garland. Just grab some paper, a pair of scissors and your creativity to get started!
7. Candy Corn Garlands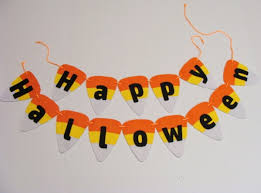 Buy an extra bag of candy corn for this décor! Take a needle and sew in the candies together to make a garland! Hang it over the table or place it on the dessert table!
8. Spooky Mantle Display
Take some box and paint it black. Then take a white paint to draw out the windows and doors. Add some black paper lanterns with LED lights and display it on the mantle to create a more spooky atmosphere!
9. Bleeding Candles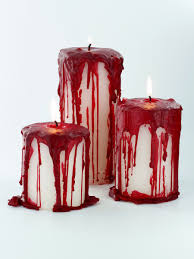 Melt some red candle wax onto the white candle and it's done! Place it wherever you want but be careful.
10. Raven Decorations
Halloween is not complete without some raven decorations. Draw a raven and cut it out on a cardboard paper. You can always decide on the size of ravens you want and also send out raven invitations just to be in the spooky theme.
So which one are you going to try out?