"A wedding is an occasion which marks the beginning of a happy-ever-after."
Instead of the usual gifts, why don't you offer more unique items to the married couple?
Below you will find a list of some heart-touching gift ideas!
#1. Love Map

When was our first date? Where did we first met? Where did we first kiss? These are all questions that would arise later in the lives of all married couples. In order to avoid any confusion or memory distortion, why don't you create a love map?
Materials You Will Need:
Small wooden shaped hearts
An old Atlas or print off maps
Steps:
Step 1: Take the heart-shaped templates, place it on the map, trace and cut out three hearts. However, make sure that you find the locations which represent the most important and emotional ones for the married couple. For instance, center your hearts on Las Vegas if its where they first met or on France if that's where the couple is getting married.
Step 2: Now the second step includes taking a sponge, filling it with Mod Podge Gloss and applying it to your wooden shaped hearts. Then, take the cut-out heart-shaped maps, apply Mod Podge Gloss and place them on top of the wooden templates.
Step 3: Once the hearts are dry, apply some craft glue and stick them on a coloured card stock center.
Step 4: Next step consists of either printing or writing some lovely messages on coloured paper. For example, you can write: "Wish you a happy married life" or "May you have a blissful marriage." After trimming the coloured paper, glue and place the titles near the card stock's heart-shaped templates.
Step 5: The last stage is where you take a picture frame that you don't use or have recently bought and you remove its glass and stick the card stock inside.
#2. Wedding Ring Display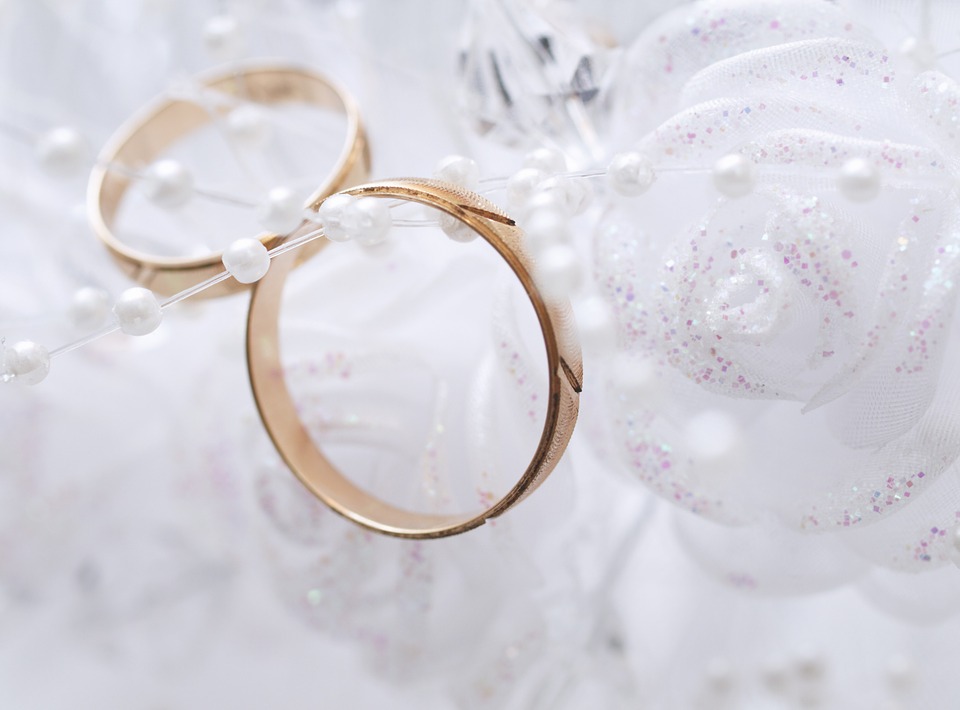 "Where is my wedding ring?" "My wedding ring disappeared again!"
These are real-life situations that often occur to many married individuals. A wedding ring is as precious as life, so this gift will keep a wedding ring safe.
Materials You Will Need:
Steps:
Step 1: You start by removing the glass from the small frame and then cutting out a small piece of a corkboard. Then, you cover it with a small piece of white silk fabric and put the piece of corkboard in the frame and tighten the back.
Step 2: Next stage includes putting a decorative pin into the frame to become a hook for the ring.
Step 3: Of course, we cannot forget the most important part: to add the wedding ring to it!
#3. Framed Wedding Invitations

Marriages are special but there is a time when everyone tends to forget their walk down the aisle.
However, the framed wedding invitations will remind a married couple of their wedding ceremony.
Materials You Will Need:
Flowers from the wedding bouquet
Steps:
Step 1: You begin by assembling all the necessary supplies. Then, taking the frame, place the wedding invitation cards inside. You could also add some other wedding memorabilia such as flowers from the wedding bouquet and ribbons. Stamps and pressed flowers can be added. However, make sure that the pressed flowers are completely dry before putting them in the frame. Secure all these things with a light-coloured double-sided tape.
Step 2: Once the frame is ready, close it back. It is then prepared to be hanged on a wall where every day the married couple can see it and be reminded of their wedding day.
So, will you take the time to prepare these items? Please share your comments!