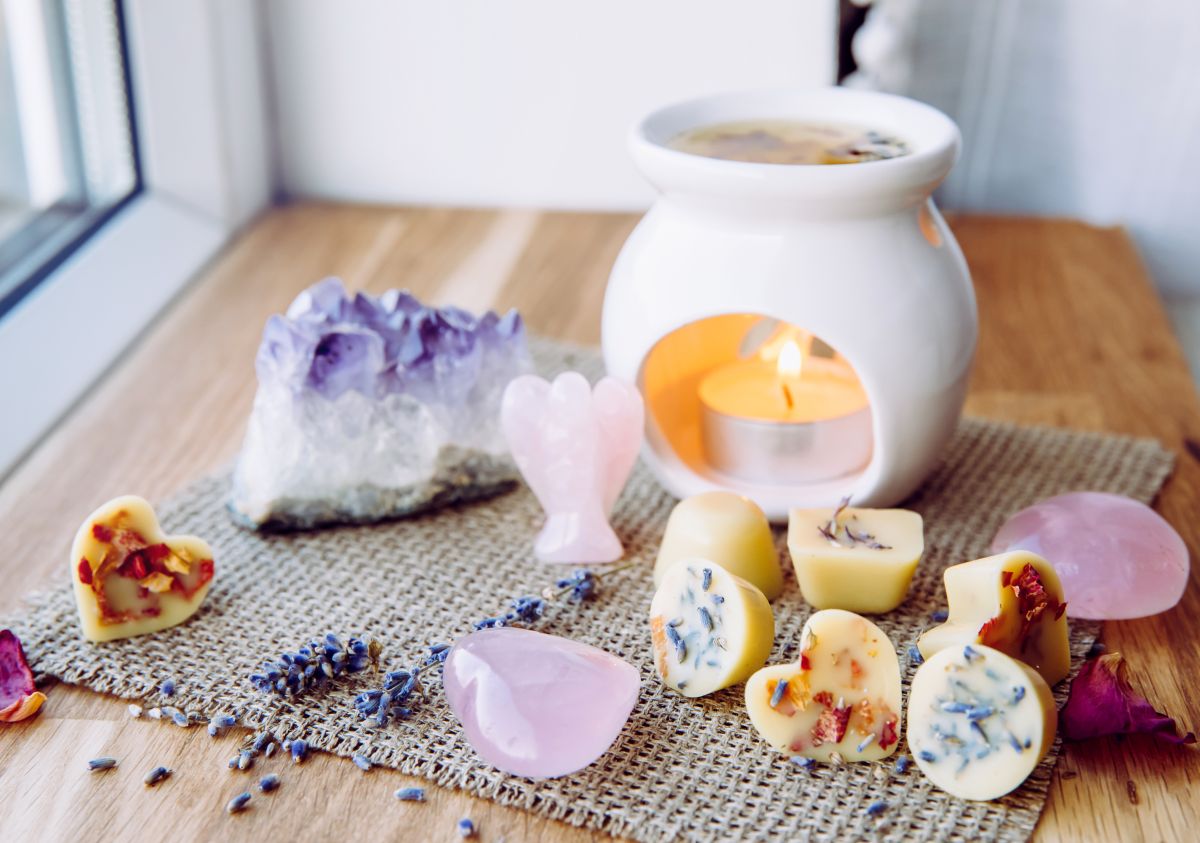 Are you the kind of person who enjoys nothing more than creating, decorating and crafting stuff on your own? Do you especially like it when it's about crafting with wax?
Then you are going to love these awesome things that you should totally try.
#1. Creating an Ancient Beauty Regime – Sugar Wax
Call it sugar wax, sugaring or even Persian waxing, my personal take on it is that it's one of the best options for hair removal, especially for those with sensitive skin. When something is prepared with natural ingredients and by your own hands, it got to be perfectly safe for use.
And, to reassure you that sugaring is way better than other hair removal methods, here are some of its benefits:
When you opt for normal wax, the hair that is being removed from its root is often broken. But removing with sugar wax is more effective due to its slow and gentle method.
Compared to normal wax, sugar wax is less painful.
Like a genuine beauty treatment, sugaring leaves the skin much softer, without creating any skin irritation.
Known as the most effective wax, sugaring does not need to be repeated often.
There's no denying if you compare sugar wax with a salon-performed one, you will get a cost-saving option.
Sugar wax can be prepared in huge quantities and can be stored in glass jars.
Sugaring is a very easy option, requiring no specific tool to get started.
The best of all – with no harmful chemicals or even any plastic packaging, it's environmentally friendly.
Now, the question is: How do you make it?
What Are the Ingredients You'd Need?
1 cup of white or brown sugar
2 tablespoons of water
2 tablespoons of lemon juice
1 teaspoon of salt (optional)
Sugar Wax Method:
Step 1: Mix the sugar, water, lemon juice and salt in a saucepan and let it simmer on low heat. Wait until you obtain a thick and golden-brown mixture – yeah, golden brown just like freshly baked cookies.
Step 2: To make sure that all the sugar crystals have dissolved properly, stir the mixture with a large spoon. Let it sit for approximately 8-10 minutes and it will turn into a considerably thick and consistent mixture. But, please make sure, it doesn't get burned.
Step 3: Keep a close eye on the mixture and once it turns into a dark brown, take it off the heat and let it cool down for a few minutes.
Step 4: And, there you have your Persian waxing ready to be used.
Little Tip: As sugar wax is completely reusable, I recommend saving a portion of the mixture in a plastic bag and leaving it in your fridge. And, when needed, just 10 seconds in the microwave will be enough.
Want to have sexy legs? Try it!
#2. Vintage Teacup Candles
When it comes to having a nice set of candles at home, I prefer to go all vintage style.
So, here's how you can fill your house with beautiful scents:
Put wax in a pitcher and heat it in a double boiler until 180° F is reached.
Time to choose your teacups – they can be of any size, shape or color.
Coming back to the mixture, add your preferred scent. For me, it was an elegant fragrance of grapefruit and bergamot essential oils.
Fill the teacups with the mixture to the top.
After 5 minutes is over, add a few wicks right in the middle of the teacup.
Place a chopstick across the edge of the teacup to make sure the wicks are centered properly. After a few minutes, you can remove the chopstick (you don't want to create a dent, right?)
Let it rest and do not touch it for around 2 hours.
Once the mixture has solidified, trim the wick, light your candle and enjoy.
So, is it your first time crafting with wax? If not, why don't you share your DIY experience with us in the comment section below?