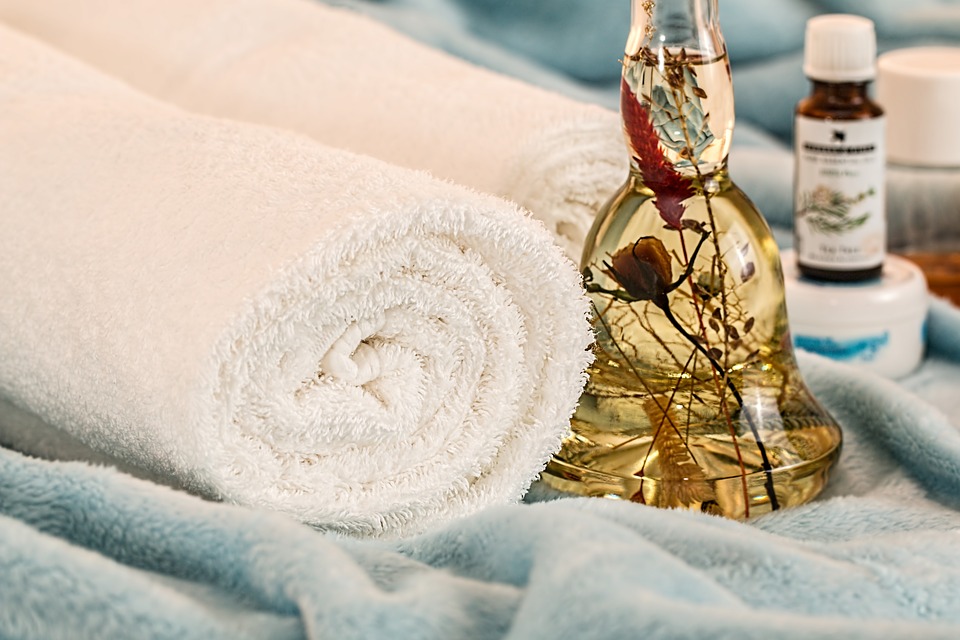 Honestly, there is a lot of good things that come from spa experiences. However, unless you happen to be as rich as Bill Gates, a daily visit to the spa might be somewhat outside of your budget. However, with the help of the tips in this article, you will be able to create your own spa at home.
First, Set the Mood
Here are a few tips on how to turn your house into a mini spa sanctuary and to set the ambiance for relaxation:
Remove Distractions: Tell me, is it possible to replicate a spa atmosphere and promote deep relaxation when you are preoccupied with household tasks or buzzing notifications? The answer is obvious. So, I recommend you hold your spa in a small room where you won't be bothered for at least one hour. (or more hours, if that suits you)
Incorporate Music: How can you replicate a spa experience without adding some soothing sounds that can lull your body into relaxation?
Soothing Scents: Whether you choose a diffuser or some scented candles, I recommend the classic calming scents of lavender or chamomile. But you can also opt for bergamot and geranium which are great stress-relievers.
Low Lights: You can either dim the lights or switch them off and use a myriad of scented candles instead. 
Drink a glass of refreshing lemon water: As many spa treatments tend to focus on detox practices, I suggest you to start your spa experience with some lemon water. It will not only give your body a nice boost but can also help to keep it hydrated. 
Take a few deep cleansing breaths: Next, it is essential to take a deep breath in letting your abdominal to expand gently. Before exhaling, you need to hold it for a moment or two. This breathing activity should be repeated five times. Why? It will lower your blood pressure and relax your muscles.
Choose Your Treatments
There are many simple and beneficial homemade spa treatments from which you can choose, but for now, let me give you a few suggestions:
#1. Cucumber-Mint Sugar Body Scrub     
Loaded with antioxidants and nutrients such as Vitamin C, cucumbers are nourishing veggies that make them excellent ingredients for body scrubs. Studies have shown that cucumbers can help combat premature aging, soothe irritation and reduce swelling and puffiness.
Mint has a refreshing and cooling effect on your skin. With strong antibacterial and anti-inflammatory properties, mint can remove acne scars, get rid of blackheads, reduce dark circles and rejuvenate the skin.
Ingredients you will need:
1/3 cup chopped cucumber

1/3 cup of fresh mint leaves

Scant 2/3 cup of granulated sugar

2 teaspoons of raw and melted virgin coconut oil
Steps:
1. In a small bowl or mortar, crush the cucumber and mint into a pulp. Then, squeeze the liquid out into a second bowl and discard the pulp. Add sugar and melted coconut oil to the liquid and combine until fully incorporated.
2. After the scrub is ready, apply to clean and damp skin using circular motions to exfoliate the skin. Rinse off completely, then towel dry.
3. You can either use it immediately or refrigerate it in an airtight container for up to seven days. And one last tip: as the coconut oil will harden in the fridge, I suggest you bring the scrub to room temperature before using it.
#2. Honey and Avocado Face Mask
Ingredients:
1/4 cup ripe avocado

2 tablespoons of raw honey

1/2 teaspoon of cider vinegar
Steps:
1. All you need to do is to mix the avocado, honey and vinegar in a mini food processor until you obtain a smooth mixture. (Alternatively, you can also try placing the ingredients in a small bowl and crushing with a fork until smooth.)
 2. Then, you apply a thin layer to clean and damp skin. Let dry, then rinse off and moisturize as desired. Oily skin types may not need additional moisturizer.
#3. Apple Cider Vinegar Hair Mask
This nourishing hair mask made with apple cider vinegar and honey will not only cleanse your scalp but will also nourish your hair shaft.
Ingredients you will need:
1 1/2 tablespoons cider vinegar

2 tablespoons of honey

1/2-1 teaspoon of olive oil
Steps:
1. Place the vinegar and honey in a small bowl and then add the oil depending on hair type. For example, if it is for fine and oily hair types, it is better to add less oil, whereas you can add more for thicker and dryer hair. But for very oily hair types, I suggest omitting the oil. Mix until smooth.
2. Apply to damp hair from ends to the scalp. Pull your hair back and let the mask work its magic for at least 15 minutes. Rinse out completely. No shampoo or conditioner is necessary, but if any oily residue remains, you can use shampoo to remove it.
Will you follow these super easy tips? Please share your comments!