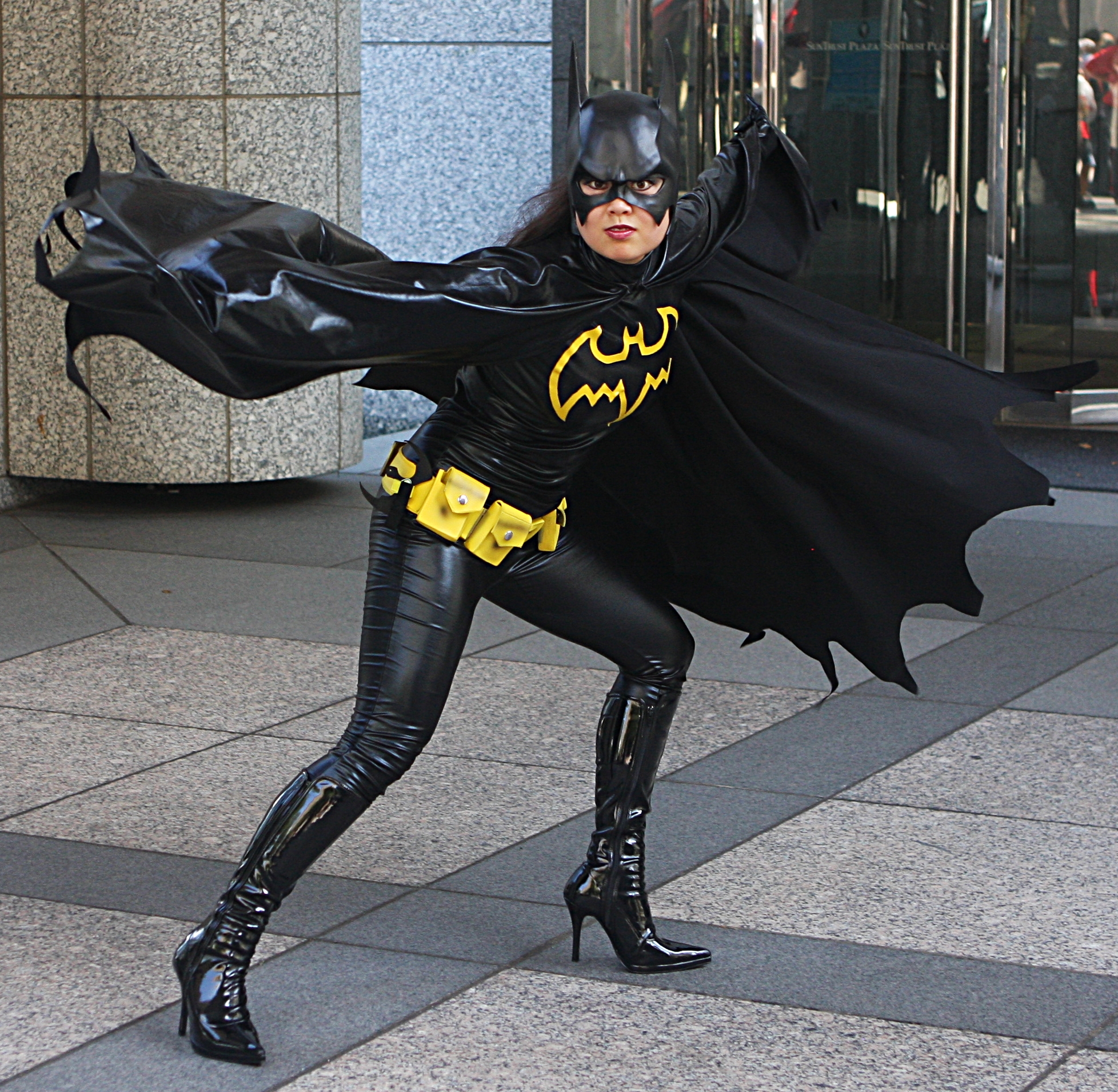 If little boys can dress up as Batman then why can't little girls dress up as Batgirl? The DC comics character, who is one of Batman's more iconic sidekicks, has attracted many fans from all over the world and it no big surprise that many girls want a Batgirl costume for Halloween. However, whether it is the All Hallows' Eve or not, who wouldn't like to know how to make a nice Batgirl costume?
Black and Yellow Batgirl Costume
Last year, for Halloween, my six-year-old drove me completely crazy. Reason why: she couldn't stop changing her mind about the costume she wanted for Halloween. It was as if she kept changing her mind after every two seconds. On one day, I had to figure out how to make a My Little Pony Twilight Sparkle costume only to find the next day that madam had once again changed her mind to being Pluto the Pup (yes, I know she's got weird choices). And then, finally, she decided she wanted to be Batgirl, a superhero who is a member of the Bat family like Robin and who, according to her, always helps people. So, in order to make my little girl happy, I created a customized black and yellow Batgirl costume for her.
Material you will need:
Black Leotard
Black tights
Boots
Yellow Felt
Black Felt
1 Black glitter foam sheet
Yellow spray paint
¼ inch black elastic
Hot glue gun and hot glue
Performance knit(one in black and one in yellow)
Safety pins or self-adhesive Velcro for attaching cape and logo
Headband
Mask and logo templates
Cardstock
Pen
Scissors
Instructions on how to make a batgirl costume:
Step 1 – Batgirl Mask: So, my first step was to print a Batgirl mask template on a cardstock and then cut it out using a pair of scissors. After tracing the mask on the black foam glitter paper (to be able to cut out the logos with the same sheet, I tried to use the space effectively), I cut it out using scissors. Then, I measured the elastic so as it can fit snug around the head and hot glue it to each end at the back of the mask.
Step 2 – Batgirl Headband: After printing some ear templates on cardstock, I cut them out using scissors. Afterwards, I traced the ears on black felt (let me tell you that you will need 4 ears) and cut them out. Then with the hot glue, I attached the ears to the headband (2 pieces each ear).
Step 3 – Batgirl Logos: After printing small and medium oval logo templates on one cardstock and small and medium bats on another, I cut them out. Then, I traced the ovals onto yellow felt while I traced the bats onto the black glitter foam paper and then I cut them all out. All I needed to do was to stick the bats to the center of oval using hot glue to complete logos.
Step 4 – Batgirl Belt: So, for the belt, you need to cut a 2.5-inch strip out of the yellow felt. Then, you need to measure the length of your child's waist (and don't forget to leave about a 1/2 inch gap). After taking 2 pieces of elastic, hot glue them on the ends of the inside of the belt. You can adjust it so that it fits perfectly on your child. Then, don't forget to hot glue the small logo on the center front of the belt.
Step 5 – Batgirl leotard: You can hot glue, sew or use Velcro to attach the logo to the leotard center.
Step 6 – Batgirl Cape: Take the two fabrics and fold them in half. Then, cut to obtain your desired length for the cape. Afterwards, all you need to do is to attach it to the leotard using safety pins or Velcro.
Step 7 – Batgirl Boots: After cleaning the black boots, cover the zipper with tape and fill with paper or plastic bags and spray outside evenly with yellow paint. Afterwards, let dry and then remove the tape.
Step 8: And so the final step includes assembling the costume and dressing up your little girl.
Will you create this costume for your kid? Please share your comments!