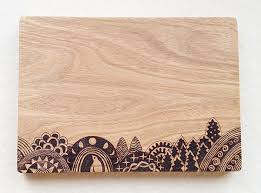 In every household, there are some kitchen utensils that we rarely use and some that we overuse! Well, there are different upgrades that one can give to the utensils using DIY.
Here are some:
• Kitchen Wall Art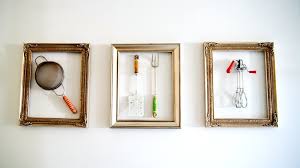 For this, you will need an old chopping board, some paint and nails, and hammer. Measure the space that you want to decorate. Take the paint of your choice and paint the chopping board, then hammer some nails on the chopping board. These nails will help to hang the utensils. Then drill some holes to place it in the space.
• Double Dipped Wooden Spoons
Take a few wooden spoon and double dip them in the paint of your choice. Just a hint, you can use pastel colors, they are perfect!
• Dotted Kitchen Utensils
Take dotted gift wrapping paper and a glue stick. Take the utensils that you want to adorn and get the job done.
• Wood Burned Kitchen Utensils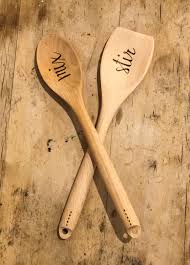 If you don't like painting, then you can always try burn writings for each utensil. You won't get confused between your spatula and serving spoon!
• Jute-Wrapped Spoons and Forks
Try jute wrapped utensils if you're not into the painting or burning! Jute wrapping gives your utensils rustic digs and increases the beauty of your kitchen.
Well, your kitchen is going up on the next level!